Kylie Jenner's bikini photo on Instagram leads to 48,000 new voter registrations
1 October 2020, 11:39 | Updated: 6 October 2020, 10:39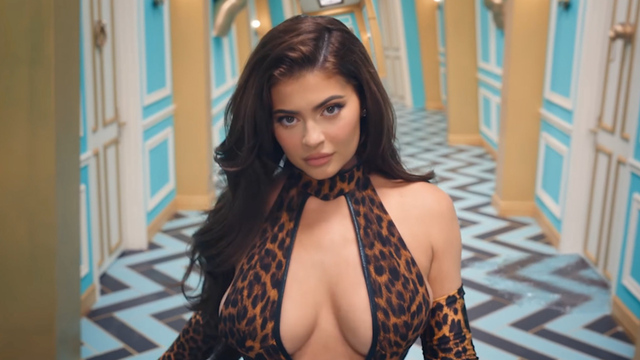 Cardi B defends Kylie Jenner's cameo in her WAP music video
Kylie Jenner's bikini photo caption caused a 1500% increase in Instagram traffic to Vote.org.
The US election is coming, and Kylie Jenner is doing her part in urging people to vote by posting thirst traps on Twitter.
23-year-old businesswoman and social media queen Kylie posted two bikini photos on her Instagram grid alongside the caption: "but are you registered to vote? click the link in my bio.. let's make a plan to vote together". The post currently has over 9 million likes.
After signposting a Vote.org link to her whopping 196 million Instagram followers, reports say that she managed to help drive thousands and thousands of new voter registrations.
According to TMZ, nearly 50,000 people registered to vote after Kylie included the link in her bio, causing a huge 1500% boost from traffic driven via Instagram. The Hill also reports that Vote.org saw an 80% total increase in users compared to the day before. Her impact!
The site takes her followers through to a sign up page that takes all of 30 seconds to fill out, and then lets the person know whether or not they are registered to vote.
CEO Andrea Hailey said in a statement: "Following Kylie Jenner's Instagram post, the surge in interactions with Vote.org's registration verification tool speaks to an energy among young Americans who want to make sure their voices are heard this election."
Who is Kylie Jenner voting for?
Back in 2016, Kylie appeared to confirm that she voted for Democratic candidate Hillary Clinton, via a post on her Snapchat story. Wearing a 'Vote' filter, she wrote 'HER' in capital letters on the video, presumably in reference to the I'm With Her slogan.
She has not yet publicly endorsed any of the 2020 candidates.
Back in 2018, Taylor Swift inspired a similar surge in voter registrations after she shared a passionate message of support for two Democratic candidates ahead of the US midterm elections.
BuzzFeed News reported that there were 65,000 registrations in the 24-hour period after Taylor posted to her then 112 million followers.
Adding context to the numbers, BuzzFeed News wrote: "190,178 new voters were registered nationwide in the entire month of September, while 56,669 were registered in August."