Pedro Pascal's "violent" Starbucks order has gone viral and it's so chaotic
16 March 2023, 13:05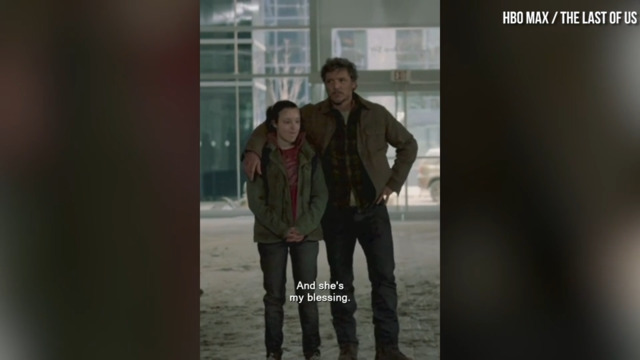 Pedro Pascal and Bella Ramsey open up about their friendship
"This is chaotic but somehow exactly what I figured he'd order."
The internet may be collectively thirsty for Pedro Pascal, but you know what he's thirsty for? An absolutely insane amount of caffeine, apparently.
Every week, The Mandalorian superstar goes viral on social media for something. Whether it's his hilarious interviews, his adorable friendship with The Last of Us co-star Bella Ramsey or just general thirst, it's truly Pedro szn on everyone's timelines.
Over the past few weeks, the actor gone again viral thanks to a TikTok shared by user @alexafromspace that revealed what Pedro's coffee order is – and it's really not for the faint-hearted.
After running into the actor in New York City, @alexafromspace shared a short video of her interaction with him. That immediately went viral because, obviously, Pedro? Out on the street? In real life? Chatting to fans? Slay and yaasss!
Then, fans quickly spotted that his coffee order was on full display as he held onto his Venti Starbucks cup. After the comment section was flooded by people wanting to know what the label said, another TikTok zero-ing in on the label went viral.
His order? An iced quad espresso in a venti cup with extra ice and six shots. SIX! SHOTS!
In the comments, one user clarified: "For anyone who doesn't speak Starbucks this is just straight espresso shots over ice with nothing in it."
The reactions then started rolling in, with one person shook to their core: "SIX SHOTS OF ESPRESSO AND NOTHING ELSE???" Another added: "That is a violent amount of coffee". A third was imply concerned for Pedro, asking: "is his HEART OKAY!?"
General consensus? "This is chaotic but somehow exactly what I figured he'd order."
If you're thinking of heading to Starbucks to try The Pedro™, it's probably not a good idea... especially if you're not a hard-core, regular caffeine drinker.
The daily recommended caffeine intake for the average person is around 400mg. A Starbucks quad espresso (4 shots) contains around 300mg of caffeine. Assuming Pedro's order contains two more shots, that's gonna be a loooot of caffeine in one go.
Just get a decaf version, babes.
Scream 6 Cast Take On The Ultimate Ghostface Trivia Quiz | PopBuzz Meets