Robert Pattinson slept on an inflatable boat for 6 months because he didn't own any furniture
17 November 2023, 15:06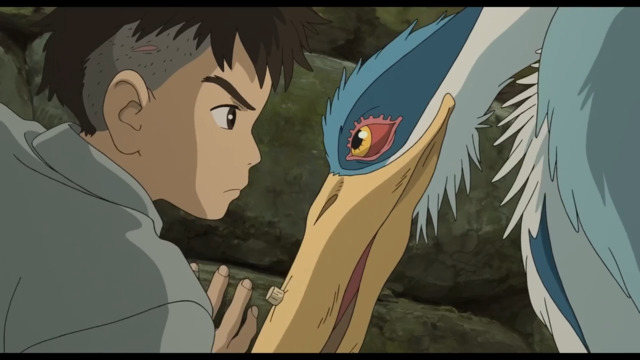 Robert Pattinson sounds unrecognisable in The Boy and The Heron trailer
"I loved it very much but it caused a lot of back problems."
Readers, it is our pleasure to inform you that Robert Pattinson has struck again. The king of unhinged interview quotes has unleashed another absolutely incredible tidbit about his life, and it might be one the best yet.
If you're a Robert Pattinson fan, you'll know how delightfully chaotic and hilarious some of his interviews are. Whether he's talking about his bizarre cornflake and sugar pasta recipe, or the fact that he only ate potatoes for two weeks to lose weight... He even once told a reporter that he watched actual bats fighting to prepare for The Batman.
A new R Pattz quote for the ages has now just dropped courtesy of Architectural Digest, in which the actor reveals he once slept on an inflatable boat on the floor for six months because he had no other furniture.
READ MORE: Robert Pattinson fans lose it over his terrifying voice in Studio Ghibli's new movie
You might know Robert as an extremely talented actor (and professional press tour troll) but he's also an incredible designer. Robert was recently featured in a new AD profile where he spoke about a sofa he had designed alongside designer Nicole Gordon.
"I started sketching pieces of furniture I thought would make people interact in a playful and informal way," Robert told AD, alongside photos of the chic design. "They all had disproportionate, oversized elements that were quite fun. And in the process of making some models out of clay, I found that organic overlapping curves had a similar effect."
The end result is a stunning, sophisticated and unusual shaped sofa, that you can "nestle in to read" and where "a number of people [can] sit on at a party."
However, while chatting about his interior design history, Robert revealed that the worst sofa he's ever owned was not actually a sofa at all... it was an inflatable boat.
"My least favourite could also be my most favourite," he said. "There was a time when the only piece of furniture I had for about six months was an inflatable boat that would double as my couch, bed, and dining table. I loved it very much but it caused a lot of back problems."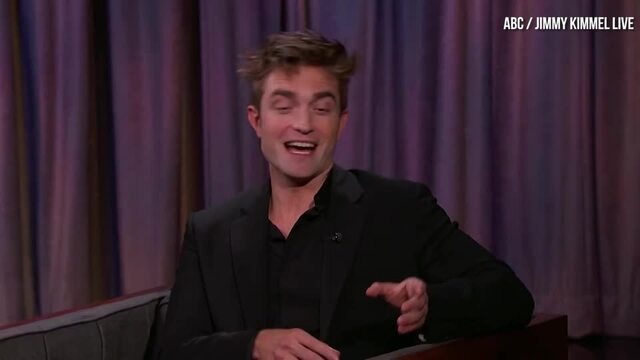 Robert Pattinson watched bats fighting to prepare for Batman
If you're wondering, Robert Pattinson's original sofa is now on display at JF Chen in Los Angeles CA. Six made-to-order pieces are available to purchase.
Unfortunately, he did not disclose any descriptions or photos of the now legendary inflatable boat. We imagine that one will be a lot cheaper and easier to get your hands on though.
Rachel Zegler & Tom Blyth Try To Name Every Hunger Games Tribute | The Ballad of Songbirds & Snakes