Robert Pattinson says he only ate potatoes for two weeks to lose weight
20 January 2023, 17:17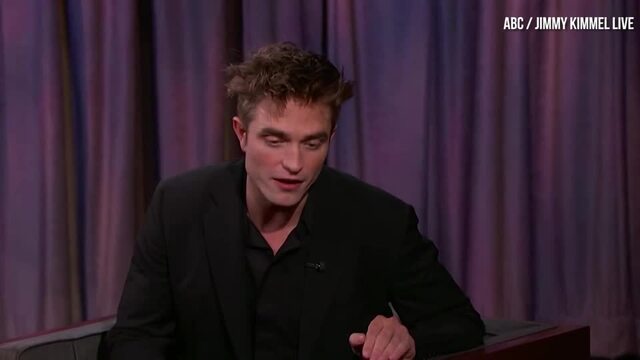 Robert Pattinson is worried about being "the worst" Batman
Robert Pattinson has spoken out against "insidious" male body standards and the diets he's tried out.
Robert Pattinson has opened up about diet culture and the "insidious" standards that male actors are expected to live up to.
Ever since Robert Pattinson first rose to fame, he's been an on-screen heartthrob. From Twilight to The Batman, people can't get enough of the 36-year-old's good looks, charm and talent. In fact, such is Rob's appeal, that studies have named him the "most beautiful man in the world" and people have tried to emulate his athletic body type throughout his career.
Now, Robert has revealed that he's fallen victim to diets in the past and even eaten nothing but potatoes for an entire week.
READ MORE: Robert Pattinson says he watched actual bats fighting to prepare for The Batman
Discussing body standards for men in Hollywood, Robert told ES magazine, "Even if you're just watching your calorie intake, it's extraordinarily addictive — and you don't quite realize how insidious it is until it's too late." Rob then admitted that he's "basically tried every fad you can think of, everything except consistency."
Expanding on what diets he's tried out, Rob added: "I once ate nothing but potatoes for two weeks, as a detox. Just boiled potatoes and Himalayan pink salt. Apparently it's a cleanse… you definitely lose weight."
Rob also tried Keto thinking that he could "just eat charcuterie boards and cheese all the time". He ended by saying: "But I didn't realise that you can't have beer as it completely defeats the purpose".
Rob previously claimed in a GQ interview that he didn't have a workout regimen for The Batman. He said: "I think if you're working out all the time, you're part of the problem. You set a precedent. No one was doing this in the '70s. Even James Dean — he wasn't exactly ripped. Literally, I'm just barely doing anything."
Given Rob's ripped physique in the movie, the comments sparked some backlash. He then let slip to MovieMaker that he wasn't being entirely honest: "I just always think it's really embarrassing to talk about how you're working out... You're playing Batman. You have to work out."
Reflecting on his comments in his ES interview, Rob said: "I got in so much trouble for saying that I don't work out, even from my trainer, who was like, 'Why would you say that?'"
Read more Robert Pattinson news here:
Margot Robbie & Diego Calva Pick Their Own Interview Questions | Babylon | PopBuzz Meets