Tom Holland and Zendaya's stylist says they've been "secretly in love forever"
4 November 2022, 17:04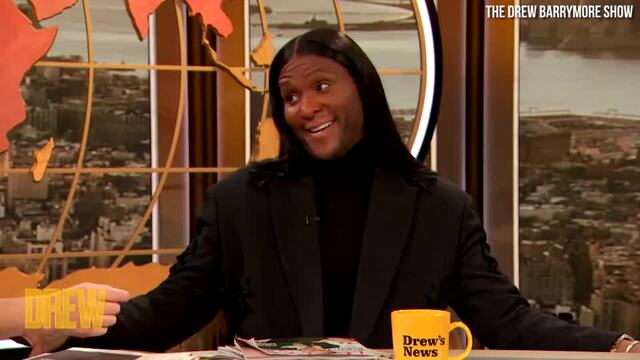 Law Roach discusses dressing Tom and Zendaya on the red carpet
Stylist Law Roach has opened up about working with Zendaya and Tom, and watching their relationship blossom.
Tom Holland and Zendaya fans are currently crying over an adorable comment made about their relationship by their mutual stylist Law Roach.
Law, also known as @LuxuryLaw on social media, has been Zendaya's stylist since 2011. The pair met when she was just 14 years old and have dominated red carpets all over the world ever since.
Over the past couple of years, Law has also started styling Tom too. And thanks to their now-confirmed romance, Tomdaya have become a red carpet couple to be reckoned with.
Law recently appeared as a guest on The Drew Barrymore Show where he discussed what it's like working closely with both Zendaya and Tom when it comes to fashion, and shared an adorable detail about their relationship in the process.
READ MORE: Zendaya reveals Tom Holland was the first person she texted after historic Emmy win
Speaking about dressing the pair for their red carpet appearance at the world premiere of Spider-Man: No Way Home in December 2021, Law told host Drew and Ross Mathews: "This was the first time they went out as a couple, so that was exciting. We were like, 'Are you ready? Are you ready? Are you ready?'"
He then continued: "They had been, you know, secretly, in love forever. And this was a big step for them to go out. And I got to dress both of them. And Tom's my little brother and that's my little sister. I just love that we all get to experience their love now."
Secretly in love forever? Crying!
Tom and Zendaya have been very private with their relationship since confirming they were dating back in 2021.
Fans had been speculating for years that the pair were an item but they themselves had never said anything about it. In July 2021, the paparazzi snapped the couple kissing in their car at a red light in Los Angeles and the photos quickly went viral.
Shortly after that, Tom called the photos "invasive" and explained that it wasn't a case of not being ready to share their relationship with the world, "it's just that we didn't want to."
The couple have managed to keep their relationship private and away from the drama of the spotlight, which means fans are always on high alert when they decide to share a few cute social media posts, and when they speak about each in interviews on their own terms.
Drag Race UK's Le Fil Reveals RuPaul's Controversial Snatch Game Idea | Drag Race Yearbook