Travis Scott responds to rumours that he cheated on Kylie Jenner
24 October 2022, 11:42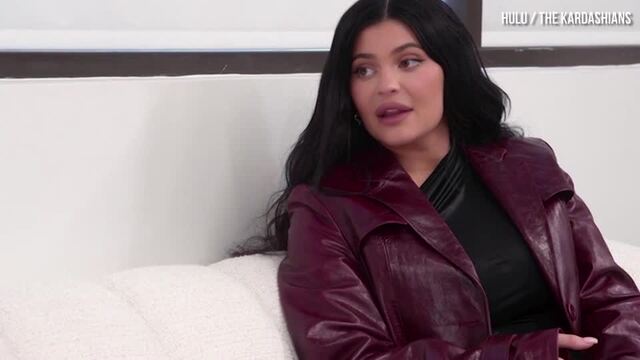 Kylie Jenner reveals she cried nonstop all day for weeks after giving birth to her second child
Rojean Kar has accused Travis Scott of cheating on Kylie Jenner "every single fucking night".
Travis Scott has slammed the rumours that he cheated on Kylie Jenner with Instagram influencer Rojean Kar in a statement.
Last week, rumours went viral online that Travis Scott had had an affair with Rojean Kar. It all started when the social media star, who is rumoured to have dated Travis in the past, posted a video from the set of a shoot with Travis. People believed that Rojean's post was proof that she and Travis were seeing each other again and now Travis has spoken out.
Taking to Instagram, Travis wrote: "It's a lot of weird shit going on. An uninvited person was sneaking photos on, what was supposed to be, a closed set while I was directing a video. I'm saying this for the last time. I don't know this person. I've never been with this person. So please stop with the continuous cyber games and the fictional storytelling."
Now, Rojean has hit back at Travis' claims and she's even accused him of cheating on Kylie "every single fucking night".
READ MORE: Kylie Jenner says she's embracing her postpartum body and "saggy" boobs after second baby
In a selfie video posted to her Instagram Stories, Rojean said: "Saying you don't know me and you've never once been with me when you've definitely been with me, when fucking everybody's seen you with me, when I have pictures and videos of you with me, come on. Come on, Sir."
Rojean added: "This Valentine's Day, I saw you. I ran out the door and you had every single girl I know blowing me up, like, 'Trav's asking for you, come back.' Are we pretending that didn't happen too? Like, come on."
She ended by saying: "You cheat on that bitch every single fucking night. The whole fucking city sees it."
Travis has since responded to Rojean directly by posting a photo of his Valentine's celebrations with Kylie with the caption: "If u wasn't at this table on V day then u wasn't with me".
Kylie is yet to comment on the matter. We shall update you if she does.
Sofia Wylie & Sophia Anne Caruso Pick Their Own Interview Questions | The School For Good And Evil