Tyler Posey joins OnlyFans with nude teaser video
29 September 2020, 12:43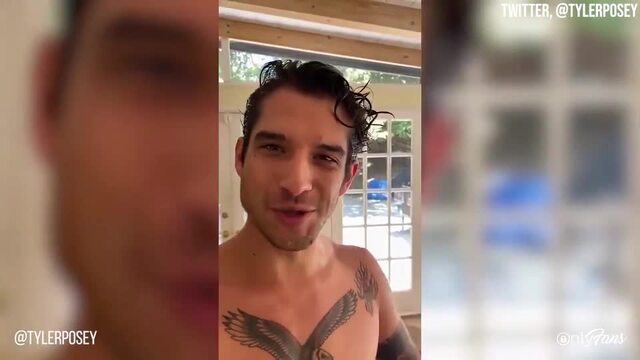 Tyler Posey joins OnlyFans with nude teaser video
All of Tyler's OnlyFans content has been directed by Bella Thorne.
Imagine the scenario. Tyler Posey pops up on your timeline with a new video. The video is jam packed with scenes from Teen Wolf. But instead of news of a reboot, or a new season, it's actually a trailer for his new OnlyFans account. Yes, Tyler Posey has joined OnlyFans – by popular demand.
Sharing the news on Instagram with his 5.8 million followers, Tyler posted a teaser video of himself sat on a stool, in the nude, playing his guitar and singing: "Welcome to my OnlyFans, I play guitar in my bare ass."
In the caption, he wrote: "You guys asked for it, and I supplied. I now have an only fans. Follow the link in my bio and come get wet with me! haha"
To see Tyler's exclusive nude content – a glimpse of which he's already shared on his Instagram story (it's tasteful, by the way) – you'll have to pay a $14.99 per month subscription fee. It also looks like Bella Thorne has directed all his content, after sharing the images on her own Instagram story.
However, not everyone is thrilled with the news. The conversation surrounding celebrities joining the NSFW subscription service is a bit of a controversial topic at the moment, following Bella's recent foray on to the platform.
Back in August, Bella was accused of "scamming" subscribers after posting 'nude' photos that weren't actually nude. She was also called out by influencers and sex workers who saw their profits drop considerably following new price capping rules, which many believed to have been implemented after Bella's record-breaking $2 million payday.
Bella later apologised for the whole thing, writing on Twitter: "I wanted to bring attention to the site, the more people on the site the more likely of a chance to normalize the stigmas, And in trying to do this I hurt you."