Zac Efron explains what happened to his face following plastic surgery speculation
8 September 2022, 14:25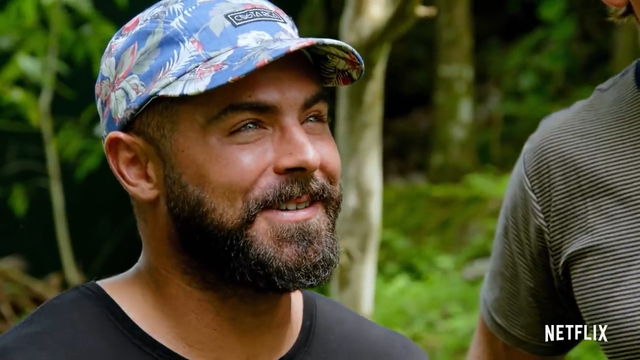 Watch the trailer Zac Efron's new Netflix show Down to Earth
Zac accidentally slipped in his house and shattered his jaw on the corner of a granite fountain.
Zac Efron has finally responded to the speculation about his face, and now he's setting the record straight about what actually happened.
Back in 2021, Zac popped up in a Facebook Watch video for an Earth Day special with scientist Bill Nye. In the video, the shape of Zac's face looked visibly different, and people on social media started speculating about whether or not he had got plastic surgery or botox.
In a new interview with Men's Health, Zac opened up about the reaction to his look, and the horrifying injury that started the whole thing.
Zac told the publication that he accidentally slipped and fell face first while running through his house wearing socks. He slipped, smacked his face on the granite corner of a fountain, and lost consciousness. He then revealed that his chin bone was hanging off his face when he woke up.
Zac did physical therapy to help rehabilitate his broken jaw, but he ended up stopping for a while when he was in Australia. The outlet then notes Zac said that because he stopped, "some of the masseter muscles in his face, which are used for chewing, had to compensate for the others not being at full health."
"The masseters just grew," said Zac, explaining the reason why his jaw looked the way it did in the video. "They just got really, really big."
Zac didn't actually know about the plastic surgery speculation on social media until his own mother called him to ask if he had work done.
"If I valued what other people thought of me to the extent that they may think I do," Zac said about the rumours, "I definitely wouldn't be able to do this work."
Rina Sawayama Reacts To "Industry Plant" Rumour and Paints A Self-Portrait | PopBuzz Meets