Chris Brown Couldn't Get Into Canada And Twitter Knows That Drake Is Behind It
25 February 2015, 11:10 | Updated: 8 May 2017, 17:09
Chris Brown had to cancel his shows in Montreal and Toronto last night after Canadian border officials refused to grant him entry into the country.
In a since deleted tweet, Chris brown addressed his 14 million twitter followers about the incident.
The good people of the Canadian government wouldn't allow me entry. I'll be back this summer and will hopefully see all my Canadian fans!

Chris Brown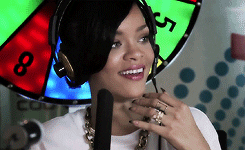 Meanwhile Chris Brown just got refused entry to Canada. Might've checked that before you booked a bunch of live dates there eh Chrissy.

— Owen Porter (@PeterOwen00) February 24, 2015
Ignoring how hilarious that is, I can't actually believe Breezy has Canadian fans considering the fact that we're all running through the 6 with our woes (and Drake, of course) and there is really no room for Breezeblocks Brown.
Chris' border woes came just a day after he gave an interview claiming to be responsible for Drake's rising fame (bye Chris).
Of course, when twitter caught wind of the hilarious possibilities of that scenario, they did what they do best and filled in the blanks.
chris brown forgot throughout his interviews that drake is the canadian government

— Ahmed/OB'S MURDERER (@big_business_) February 24, 2015
canada denied chris brown entry into their country? *whispers* maybe drake is right about toronto.

— neil mccauley (@the_blueprint) February 24, 2015
Drake be like @chrisbrown I don't see how you can hate from outside of the country you can't even get in. LEGGO pic.twitter.com/CxIhtrLg0V

— Abisola (@iamabisola) February 24, 2015
when drake heard chris brown was trying to cross the border - https://t.co/EapPMSP0dA

— neil mccauley (@the_blueprint) February 24, 2015
Chris Brown be trying to slander Drake, see where that got him. 6God blessing would have had him fine in the city..

— BIGNOAH (@BIGNOAH256) February 24, 2015
It's also worth noting that Chris Brown had his probation revoked last month after failure to comply and has served jail time in the last year so maybe that's why Chris couldn't make into Canada.