6 Ridiculously Awesome Things To Do With Your Squad This Weekend
20 March 2017, 12:26
Promoted by Clearasil
Everything is more fun when you roll with a crew - here are a few ideas for you.
We all know that any activity is better when you've got your squad with you. But there are only so many weekends you can spend in front of the TV, in the park or wherever it is you go to chill before you need to find something new to keep you entertained.
So, whenever you feel yourself getting bored, why not try out one of these options that are perfect for hanging out with your squad:
1) Hit a festival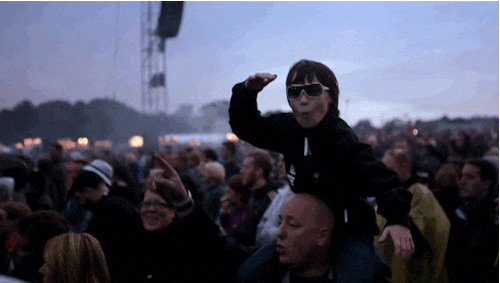 Giphy: Fandor
Every single weekend during the summer there will be a festival lineup where all your favourite bands are playing. The trick is to hunt the right one down. Even if the music isn't *exactly* your taste, you're bound to have a wicked time with your mates exploring the site and making your own fun.
2) Extreme mini golf.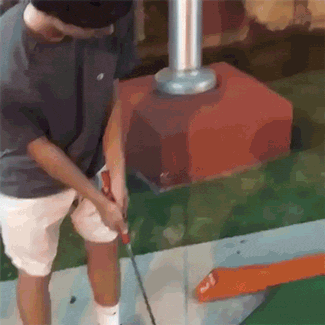 Giphy: Reddit
It's like mini golf only more, um, extreme. It basically takes all the fun of mini golf and turns it up to 11 by moving it indoors and playing on ridiculously designed courses. Extreme ping pong venues are also available but not quite as fun, if we're truly honest.
3) Have a water balloon fight.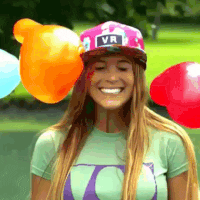 Giphy
This is a classic summer pastime. Go find a beach or a park and get filling those balloons until they are ready to pop. You'll either leave hating or loving each other but it will certainly be a memorable afternoon. And make sure you don't hit any passing strangers - they don't like that.
4) Start a band.
Giphy: Vimeo
Is there any greater way to express your friendship than by starting a band together? Look at The 1975 - they've been together since they were 13! That could be you!
5) Start your own podcast.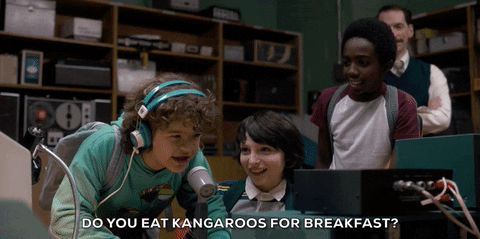 Giphy
Podcasts work best when it's just a bunch of friends chatting nonsense so if you are already sat around doing that, why not throw a microphone into the mix and make it official? Obviously it won't be anywhere near as good as the PopBuzz podcast but, hey, feel free to try.
6) Go hit a theme park.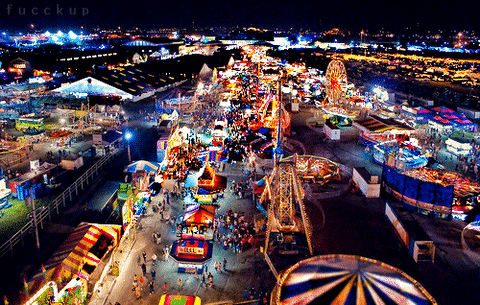 Giphy: mobiledevicesview.blogspot.com
The ultimate group hang. Plus you can relive all your childhood nostalgia on the teacup ride. Then scare yourself senseless on the ghost train to even things out.
Clearasil and the new blockbuster Saban's Power Rangers - in Cinemas March 24th - team up to bring you the power of confidence.
Clearasil's Multi Action 5 in 1 range is one step toward feeling in control and ready for the world. Find out more about how to take perfect care of your skin with Clearasil.