Dave Grohl Stopped A Foo Fighters Gig To Hand A Blind Fan A Drumstick
2 March 2015, 12:44 | Updated: 8 May 2017, 17:09
The Nicest Guy in Rock earns another brownie point.
Foo Fighters frontman Dave Grohl has a reputation for just being a swell guy. He recognises fans, donates to a bunch of charities, and has been known to stop gigs mid-set to break up fights.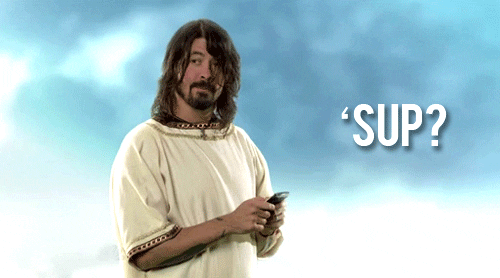 So it's no surprise that when he paused in the middle of a Foos performance in Sydney this week, it was for good reason. Spotting a sign in the crowd at the ANZ Theatre, Dave took a minute to run up to drummer Taylor Hawkins, nab one of his spare drumsticks, and pass it down to a fan in the front row.
"There's a guy in the front row, he's got a sign that says 'drum stick for a blind guy,'" explained Dave to the crowd, before kicking off with the rest of the set.
That fan be all like: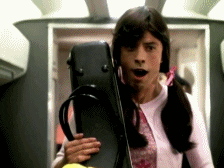 It sounds like the kind of concert story that will eventually end up as legend, but luckily we found some grainy video footage of the good deed below.
He's beauty, he's grace, he's the face that you have to face. Stay cool, Dave.