Will David Duchovny's Solo Album Be The Most Dad-Rock Thing In The World?
1 April 2015, 17:13 | Updated: 8 May 2017, 17:09
I want to believe.
You know Dad-Rock. Even if you you're not familiar with the idea, you'll know it when you hear it. Bon Jovi, Counting Crows, Nickelback, and all those bands on your dad's "Epic Driving Songs" compilation album all fall inevitably under the "dad-rock" label.
So when we tell you that David "Mulder Off The X-Files" Duchovny is releasing an album that's, like, the epitome of dad-rock, hopefully you understand just what we mean.
I sing. #HellOrHighwater http://t.co/2PugzaQft4

— David Duchovny (@davidduchovny) March 31, 2015
Yep, David Duchovny's first album Hell Or Highwater is coming soon, and there just aren't enough .gifs of Agent Scully rolling her eyes to cover this.
Who are we kidding, of course there are.
We don't wanna be mean. The album's probably gonna sound great; just the kind of tunes you need to blast on a Sunday afternoon when the kids are at football and you've got a couple of hours to go whack a few balls on the driving range.
There are a few snippets of songs available on David's YouTube channel, including some singing. While the 54 year-old actor's ability isn't quite Ed Sheeran level, it's definitely at least close to Ed Sheeran's proud dad.
Well that's what that sounds like.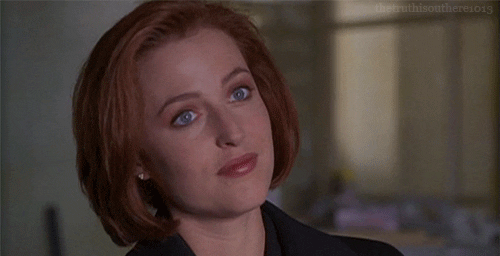 Hell Or Highwater is available for preorder on iTunes. We'll stream it, probably.