David Hasselhoff's New Music Video Is Everything You Want Out Of A Ridiculous 80's Action Movie
17 April 2015, 11:40 | Updated: 8 May 2017, 17:09
Dinosaurs, explosions, the Hoff, and hacking time to defeat kung-fu fighting Hitler. Seriously.
If you haven't been keeping track of the crowdfunding progress of insane 80's-esque short film Kung Fury, here's the basic plot: a rogue kung-fu fighting ex-cop "hacks time" to travel back to Nazi Germany to kill Hitler, only to end up in the Viking/dinosaur era. Really.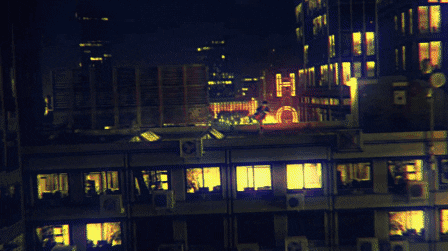 You're probably asking "What could possibly make this thing MORE 80's?!" And the answer is, of course, David Hasselhoff. The retro icon has stepped into the project to provide "True Survivor", the official song and music video for the movie. It's a glorious synthy power-ballad that sounds like it came straight from a time capsule buried for 30 years.
It helps that the video is probably more ridiculous than the movie will be; They've literally straight-up superimposed the Hoff into some of the craziest parts of the movie, then given him a slow-walking-in-front-of-an-explosion moment with added dinosaurs, wolves and samurai.
Just watch it, we can't justify how nuts this is in writing. Seriously, your life will be better for hitting Play below.