Demi Lovato "Takes It To Church" With This Cover And It's Everything
9 September 2015, 13:06 | Updated: 8 May 2017, 17:09
OH GOOD GRIEF THIS IS GOOD!
Demi Lovato is most known for being eternally cool for the summer, regardless which season we're in. Well, that's not entirely true; she's also known for her killer vocals and her knack for releasing a proper banger.
As some of you know, we went down to listen to some of Demi's upcoming album Confident yesterday and pretty much lost our chill. However, Demi isn't content slaying our lives with just one thing. No, this is a popstar on a mission: to destroy all sense of being by her immense talent.
Taking time out of a busy promotional schedule, Demi headed down to Radio 1 to partake in the radio station's famous "Live Lounge", and we have to say this performance is a different, grown up side to Demi that we've never heard before.
Choosing to cover Hozier's worldwide smash "Take Me To Church", Demi literally did just that; she took. it. to. church.
Really utilising her lower range, Demetria's voice is full of warmth, until the chorus hits and it's replaced with grit and emotion. WOW, bbz - this is REALLY good.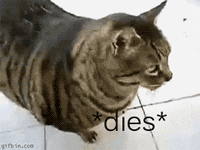 Are we dead? Are we dreaming? What's going on? Why are we so possessed by this performance? Pls help us. Seriously though, Demi's voice is incredible here.
RIP US.
Listen to Demi absolutely slay this cover of "Take Me To Church" and prepare to lose your chill.