Don Broco Interview: "We're All Definitely Swifties"
30 July 2015, 14:10 | Updated: 8 May 2017, 17:09
We sat down with Don Broco who told us their deepest darkest secrets.
British alt rock four piece, Don Broco are an exciting bunch. With the upcoming release of their second studio LP, Automatic, and the impressive body of work they've been building since 2008, the guys have described Automatic as the "best record we've ever made".
I sat down with Rob, Simon, Matt and Tom over some baked beans and cocktail sausages (not a euphemism) and chatted about the record, Pitbull, Taylor Swift, and 80s babes.

N: I listened to the record and it's super energetic and dynamic. What is the order that these things come together? Do you write these great hooks and then build around them or what?
Rob: We always start off with the music, usually. It might be like a very basic hook. But most of the time it will be Simon and Tom jamming away and coming up with stuff. On this album the melody was always the most important thing.
N: So, what's your vanity compliment? The compliment you're most hoping to hear from the fans?
Simon: I like when people are like 'oh it's so well written'. Any kind of compliment on the song writing angle.

Rob: I'd love for our fans to say 'Wow I can really see what you guys are trying to doing here. You surprised me but I still love it'. We pushed ourselves musically so I'd love it if our fans appreciated that shift.
Tom: I think one of the biggest compliments I've seen on youtube comments and stuff is when people say 'these guys don't release anything that isn't a banger'. I think that's one of the biggest compliments.

N: So you're obviously going to tour this brilliant album. Who are your dream tourmates? It can be completely off the wall. The limit does not exist.
Rob: Just based on how much fun it looks like they have on stage, Bruno Mars and his band.
[all the guys express their agreement]
Simon: In a similar vein maybe Justin Timberlake
N: You guys are the best.
Rob: If we're having Justin Timberlake we might as well have Jay Z.
Simon: This is a super tour now! People are gonna pay money for this tour!
Matt: Kanye, even just for the sheer unpredictability of what's gonna go down.
Simon: I feel like all we do these days is talk about Kanye.
Matt: Maybe to balance the sexes a bit it's either gotta be Nicki or Taylor. Maybe both of them.
N: I really feel like you guys are geniuses.

N: What's a better party jam: "Dancing in the Moonlight" by Toploader or "Come On Eileeen" by Dexys Midnight runners?
Simon: Come On Eileen. Big time! This isn't even a debate.
Tom: My Mum is called Eileen and she hates that song. But I'd still have to go with "Come On Eileen" cuz I don't think Toploader have got it.
Simon: Toploader is a little bit wet.
N: All your surnames begin with a D. If you could "give the D" to any music, television, or film icon, who would it be?
Matt: Do you know what? They did a Saved By The Bell reunion on Jimmy Fallon. Kelly Kapowski still looks great. Ultra babe.
Rob: I don't actually know her name. The girl from Ferris Bueller's Day Off [Mia Sara]. She is ridiculous. It was ridiculous how fit she was.
Simon: For modern day, Brody's wife. From Homeland. She's high end.
Tom: If we're gonna go down the childhood route, then maybe Sarah Michaelle Geller.
[all agree]

N: Do you think Taylor Swift is a bit much?
Rob: I think she's not enough. She is everywhere. But it doesn't annoy me yet.
Matt: We're suffocating under a wave of Taylor Swift, but I like it.
Rob: We're definitely Swifties.
Tom: Is that what they're called? Collectively?
Rob: Dunno.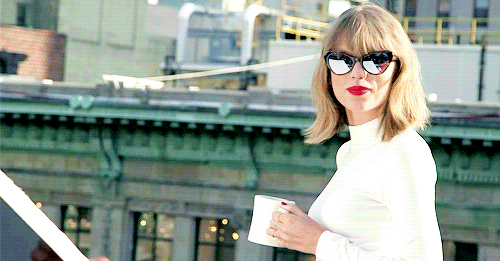 N: One of the other staff writers at Popbuzz has strong feelings about Pitbull. Can you each give me one word you'd use to describe Pitbull?

Simon: As in Mr. Worldwide?
N: Yes. Mr. Worldwide.
Rob: 2 words: Self-aware
Tom: Can I do three words?: Great at innuendo.
Matt: Kind.
Simon: Unique.

N: If you could have one celebrity fan, who would it be?
All: Pitbull!

N: So when you guys finished the record, what emoji best described how you were feeling?

Rob: Maybe the girl waving. That's always a quite fun one.
Simon: I like the prawn.
Tom: I seem to remember we finished the album and all the mix points at about 4 or 5 in the morning and I think we were all pretty exhausted. So maybe a sleepy one.
Matt: I'd go with the Yen symbol.
Simon: The graph with the yen.
Don Broco are set to release 'Automatic' on August 7th via Sony Music. If you haven't already pre-ordered it, make sure you grab a copy of that literally right this second on iTunes.
Words by @adulthumanbeing.