If You Are A "Classy Female Rapper", Drake's Dad Would Like A Word
19 January 2015, 15:05 | Updated: 8 May 2017, 17:09
Dennis Graham is looking for a new collaborator - just don't be "ghetto".
If you're an aspiring female rapper whose dream is to collab with Drake, then good news! The next best thing is available.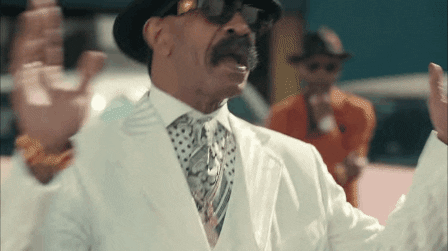 Dennis "Drake's dad" Graham announced his return to music this weekend by posting a casting-call selfie on his Instagram, looking for a "classy female rapper to collaborate on [his] new single".
And he's serious.
Dennis used to be a drummer for rock n' roll legend Jerry Lee Lewis; but beyond that, he seems to have had a fairly unpublished career in music. There's almost nothing to find on him, except for the video below from a soulful performance at the Ground Zero Blues Club in Mississippi.
If blues and soul is Dennis Graham's goal for his new single, then that might explain why he specified the need for a "classy" rapper.
Welp. If you think you meet the requirements, be sure to apply within.
Meanwhile, you can catch Dennis jamming in a cameo in Drake's "Worst Behaviour".