This Mashup Of Notorious B.I.G. And Earl From "Dinosaurs" Is Very Important
12 March 2015, 18:15 | Updated: 8 May 2017, 17:09
NOSTALGIA EVERYWHERE.
Alright, we admit it; we're huge suckers for vintage rap being dubbed over classic TV shows. But this one might be the best yet.
Who remembers Dinosaurs? Y'know, that live action 90's sitcom where everyone was an anthropomorphic clothes-wearing dinosaur? We'll give you a minute to let the nostalgia overload blow your mind.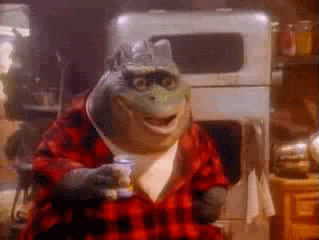 Welp, as it turns out, Earl Sinclair from Dinosaurs makes an amazing Notorious B.I.G. Seriously.
YouTuber Benjamin Roberts put together this INCREDIBLE mashup of Biggie's "Hypnotise" over footage from the show. It's honestly perfect.