You Already Know That Ed Sheeran Covering Christina Aguilera's "Dirrty" Is Amazing
25 February 2015, 11:14 | Updated: 8 May 2017, 17:09
But listen anyway please.
It is a truth universally acknowledged that there is nothing Ed Sheeran can't do (except drive).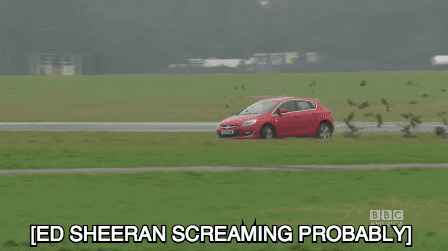 So of course his stint on Radio 1's Live Lounge this week was always gonna promise great things. And because the world seems to be on a bit of a Christina Aguilera revival kick right now, Ed came into the Live Lounge armed with a killer cover of her massive 2002 single "Dirrty".
Here's a fun little nugget guaranteed to make you feel old: When this song came out, Ed would have been 11 years old. So generational trauma aside, he's had a good thirteen years to perfect his stripped back, soulful cover - as well as time to memorise Redman's rap from the track. So, of course, he completely nails it.
After this, and Christina's recent spot-on Britney Spears impression on The Tonight Show this week, we can only hope this starts a chain of huge pop stars mimicking each other. Or maybe Britney can do "Thinking Out Loud" and complete the circle...