Here's Why We're Annoyed That Ed Sheeran Just Released A Bunch Of Old Music
12 May 2015, 17:37 | Updated: 8 May 2017, 17:09
"5" is a pretty-looking compilation of Ed's old-school EPs. Here's why we can't have it.
If you live in the US, or for some reason use US iTunes, Ed Sheeran has got you a little present.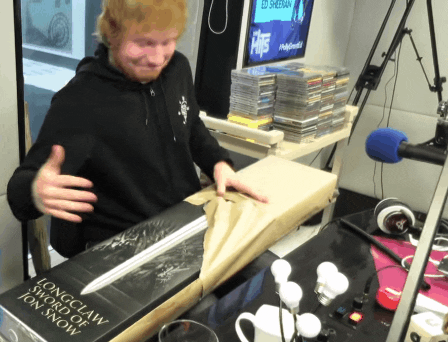 Ed released a bundle of his old EPs on iTunes today, under the compilation title 5 (because we know he loves keeping it simple with album titles these days). The bundle, released by Ed's new record label Gingerbread Man, includes all the songs written and recorded for Loose Change (2010), You Need Me, Songs I Wrote With Amy, Live At The Bedford and No. 5 Collaboration Project (all from 2011).
Sadly, since all the EPs are already available on iTunes UK, it looks like all us schmucks have to settle for buying it all separately.
'5' is out now! http://t.co/oJGFVyNGQR it's a bundle my old EP's - won't be available in UK but you can buy my old eps separately x

— Ed Sheeran (@edsheeran) May 12, 2015
FINE, ED.
Guess for now we'll just watch the video for "Photograph" again and instantly forgive you.
Want the latest music news and internet gold delivered straight to your inbox? Sign up to our newsletter by hitting the link at the top of the page.