Watch Ed Sheeran Literally Lose Control Of Himself When He Receives A Surprise Present
10 April 2015, 14:21 | Updated: 8 May 2017, 17:09
What can I say, the man loves swords.
Ed Sheeran appeared on New Zealand radio station The Hits this week and got literally the greatest present ever: Jon Snow's Game Of Thrones sword.
Now imagine for a moment what you feel like on Christmas morning and then times that feeling by infinity. I mean, you'd have thought Ed had never received a present in his life.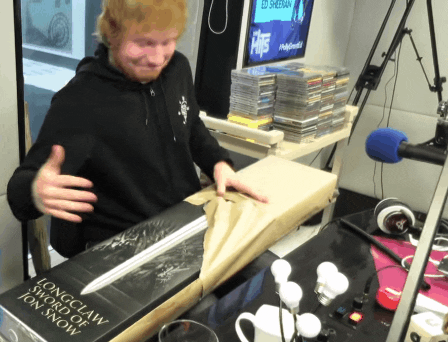 To say he was happy is an understatement.
This is like one of the best birthday presents I've ever got. I'm counting this as a birthday present by the way.

Ed Sheeran
Happy birthday Ed. Look at his face!