This Version Of "Thinking Out Loud" Will Ruin Ed Sheeran For You Forever
26 January 2015, 11:50 | Updated: 8 May 2017, 17:09
"Ed Sheerchin" is a creature that should never have come to light.
Ed Sheeran officially reached Heartthrob status when his gorgeous video for "Thinking Out Loud" was released.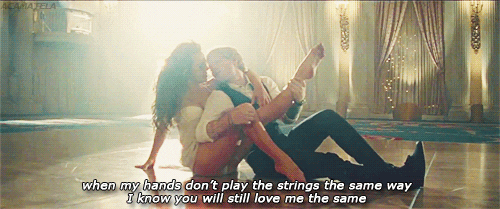 And while we've been enjoying that, it was only a matter of time before it was promptly ruined by the internet - because the internet.
Turns out, when you draw eyes and a nose above your ginger goatee and lie upside down, you get...
OH GOD WHY.
Ed Sheerchin isn't just a horrifying lookalike - he does lipsynchs as well. Check out his traumatising rendition of "Thinking Out Loud" if you dare.
Welcome to the hell that is never forgetting this video. Pass us the brain bleach.