Eddie Murphy's New Reggae Video Is A Colourful Mess
7 May 2015, 14:46 | Updated: 8 May 2017, 17:09
"Oh Jah Jah" gets the most half-assed official visual accompaniment ever.
Weren't we just last week talking about actors whose music careers had taken a back seat? Trust us to speak too soon, as out of freakin' nowhere, Eddie Murphy's just come along and dropped a music video on our heads. And it looks like it took about 20mins to make.
Eddie released his catchy reggae single "Oh Jah Jah" earlier this year; we didn't mind it, but then immediately forgot about it. Thankfully he's here to remind us of its existence with a new video of himself and his band jamming out to the track. But this isn't just your average boring straight-shot music video: there's colour filters! And shimmering!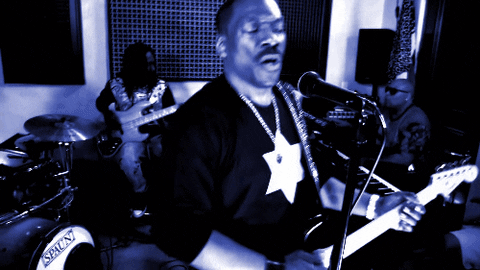 In all seriousness, the stripped-back, 17-year-old-playing-with-Windows-Movie-Maker aesthetic is actually a weird fit for this song. it's mellow, it doesn't ask much, and it's obviously just the work of a dude who's making music for the fun of it. Silly as the premise is, it's not bad for what it is.
Check it out below; we can probably expect a tour announcement in about four months...
Want the latest music news and internet gold delivered straight to your inbox? Sign up to our newsletter by hitting the link at the top of the page.