Ellie Goulding Is 100% Done With Your Love Triangle Rumours
4 June 2015, 11:33 | Updated: 8 May 2017, 17:09
"Don't" believe everything you hear about her thing between Ed Sheeran and Niall Horan.
Ellie Goulding has finally opened up about the weird supposed love triangle between herself, Niall Horan, and Ed Sheeran.
Speaking to ELLE UK as she graces the cover of their "Body Issue" this month, Ellie discusses her problem with the way "female musicians are constantly defined by the men they have or haven't dated", after admitting she "did go on a few dates with Niall, but was never in a relationship with Ed".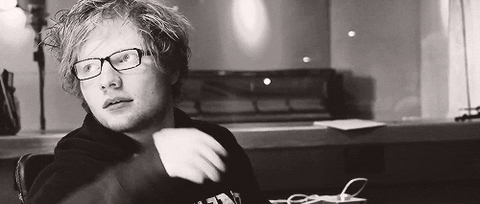 Ed sparked rumours of a troubled relationship between the three after the release of his scathing 2014 single "Don't", in which he sings about a female artist he's having a fling with going off to hook up with a third party while they were all sharing a hotel. Fans believed that lyrics such as "she was only looking for a lover to BURN" pointed to Ellie.
While Ed has never explicitly admitted who the song was written about, and says he's "over it", the rumour mill has been working at full capacity.
But speaking more openly to ELLE, Ellie is unimpressed with the scrutiny her supposed relationships are under.
It's something I've talked about with Taylor [Swift] a lot. She definitely feels that. She gets bothered by it. It's like, you can be a great artist, you can write great songs, but the thing that everyone is going to talk about is some relationship they think you have had or not had. It's definitely something we both think happens to female artists over male artists.

Ellie Goulding,ELLE UK
And despite her words being completely valid, fans can't seem to make up their minds.
What the heck who ever said Ellie was in a relationship with Ed https://t.co/x9A9NArimt

— dew // guy swiftie (@goodguyfaith) June 4, 2015
ed sheeran: [ellie and i] were a thing, and now we're not me: *pulls out receipts* pic.twitter.com/xxe571Xmh3

— KAREN (@halcyonsgoddess) June 3, 2015
ellie saying she never dated ed sheeran but when she was on ellen she said she was dating him and NOT dating niall lmao ok

— z (@horransgang) June 3, 2015
Whatever the truth is, at this stage we can probably leave it in the past where it belongs: Ellie has moved on and is more than happy in her current relationship with McBusted's Dougie Poynter, who she describes as "definitely the one forever".
Awww.