Elvis Is Getting An Afterlife Duet With Michael Bublé Whether He Likes It Or Not
6 August 2015, 17:37 | Updated: 8 May 2017, 17:09
He might be long gone, but the King lives on... and gets to sing with that guy.
We've made Audrey Hepburn out of CGI, we've brought back Tupac in hologram form... and now, we're resurrecting Elvis Presley. Well, his music at least.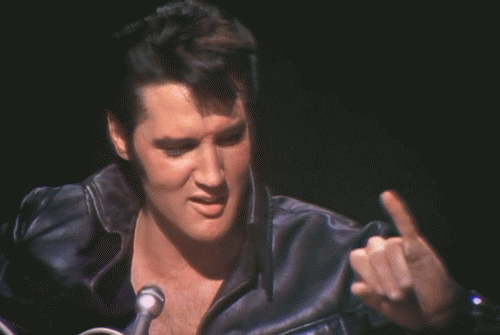 In honour of the year of what would have been his 80th birthday, the King's greatest hits are about to be reworked into a new album, titled If I Can Dream: Elvis Presley with the Royal Philharmonic Orchestra. Which means that yes, we're about to hear Elvis like never before: His rock n' roll crooning will be accompanied by one of the greatest orchestras in the world.
But that's not all; not only will Elvis' voice be reborn in the 21st century - in an amazing twist, he'll also be posthumosly duetting with a modern popstar. But who is the lucky collaborator?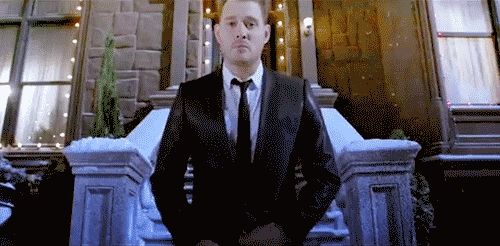 Michael bloody Bublé.
Made famous for some jazz/pop genre-blending and, like, three Christmas albums, Michael Bublé has also claimed his own version of the well-covered song "Fever" - also performed in the 60's by Elvis. With some technological wizardry and an obvious lack of consent from the King, the pair will be duetting on the track together.
According to Digital Spy, Elvis' widow Priscilla Presley says the project "would be a dream come true for [him]".
"He would have loved to play with such a prestigious symphony orchestra. The music…the force that you feel with his voice and the orchestra is exactly what he would have done."
Let's hope that even his random duet with Bublé does the King's voice some justice. Check out the full tracklist of If I Can Dream below.
'Burning Love'
'It's Now or Never'
'Love Me Tender'
'Fever' (feat. Michael Bublé)
'Bridge over Troubled Water'
'And the Grass Won't Pay No Mind'
'You've Lost That Loving Feeling'
'There's Always Me'
'Can't Help Falling in Love'
'In the Ghetto'
'How Great Thou Art'
'Steamroller Blues'
'An American Trilogy'
'If I Can Dream'