PREMIERE: GIRLI Recruits An All-Girl Skate Crew In The Video For 'Hot Mess'
31 August 2017, 11:30 | Updated: 31 August 2017, 12:10
Relevant to your interests if you're a hot mess.
Hide your kids, hide your wife, London's premier patriarchy-smashing popstar is back with a pink haired, all-girl skate crew to take over your life.
GIRLI isn't taking any prisoners on her latest single, 'Hot Mess', the first single to be taken from the 'Hot Mess' EP (available on September 26th via PMR). The song is a bratty kiss-off to patronising, sexist attitudes GIRLI has experienced as a female musician. "'Hot Mess' is about all the times I've been talked down to, patronised, told that I should change my songs, my look, my presentation", Girli explained, "Just because I'm a woman making music and not a guy."
She channels a defiant attitude in the video with the help of her Bowl Babes skate crew. "I started skating this year and have been so inspired by all the girls on the scene that I wanted to get some of my girl skate friends involved in the video. I also wanted to get fans involved in all their pink wacky weirdness. Always be yourself. Always be messy. I give you Hot Mess, the video."
Ngl we really want to join GIRLI's skate crew after watching the video.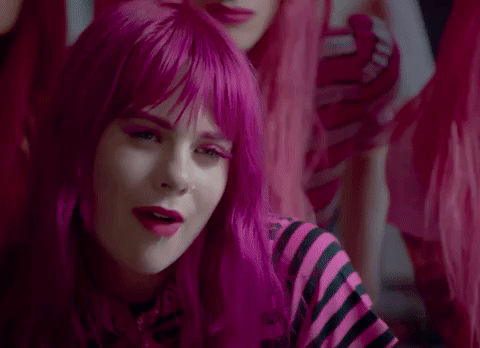 We can't skate but we are very messy, so we're like 50% of the way there.

And if it means wearing a pink wig 24/7 then so be it.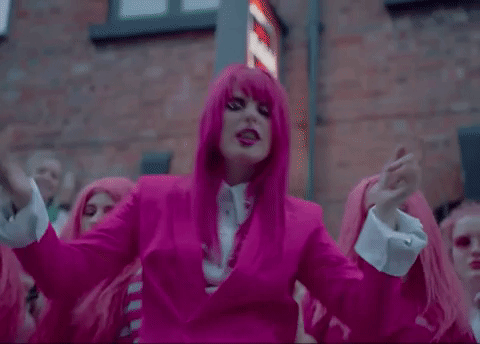 Watch the video for 'Hot Mess' below and make sure you head to GIRLI's first headline tour this November in the UK. You can find tickets over here.