The PopBuzz Podcast Ep 50: Aubrey Plaza
24 November 2017, 16:57 | Updated: 24 November 2017, 16:59
Aubrey Plaza on 'Ingrid Goes West', Instagram and April Ludgate memes.
Aubrey Plaza, queen of sarcasm, joins us on the PopBuzz Podcast this week to talk about her amazing new movie Ingrid Goes West.
From the movie itself and all things social media (she's got two Instagram accounts by the way and you'll NEVER seen what's on her private one, just saying) right down to whether or not she's ever indulged in your iconic April Ludgate memes, we discuss everything you've wanted to know.
If you haven't already seen the movie by the way, you totally should because it is AMAZING. But until then, you should probably just listen to this interview with the queen herself.

HOW TO SUBSCRIBE:
1) Search for 'PopBuzz' on iTunes, and subscribe to the podcast for brand new episodes every Friday.
2) You can also listen to us on BlogTalkRadio. All you've gotta do is search 'PopBuzz' and we'll appear before your very eyes.
3) To watch our EXCLUSIVE guest interview footage, you can click right here.
4) Don't forget to leave us a review. If you're nice, we'll go onto your Insta and like that last selfie you took.

ELSEWHERE IN THE EPISODE:
There seems to be a bit of an epidemic happening on the internet right now where people are digging up old problematic tweets from celebrities and YouTubers. The tweets in question all vary from extremely offensive slurs to only slightly problematic comments but the majority of them are all from YEARS ago. Can it be written off as a case of being young and naive or are should we ALL simply know better than to share those things on a public platform, no matter your age or your "outlook"?
youtube.com
Fantastic Beasts unveiled the name and release date for the second instalment of the franchise this week. A brand new picture of the characters in the movie was released too but not everyone was thrilled with the inclusion of Johnny Depp. Many fans were pissed that he was still involved in the franchise after those abuse accusations. Some think Colin Farrell deserves a chance to play Grindelwald and others simply reckon he looks a bit sh*t in the role. BUT WHAT DO YOU THINK?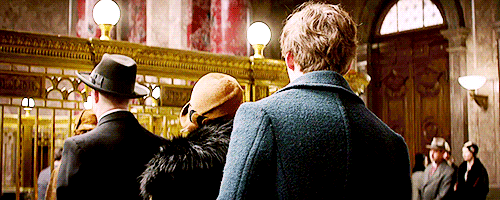 Warner Bros.
More tragic news coming out of Hollywood this week and it involves Henry Cavill's moustache. Justice League finally hit theatres this week and the memes have TRULY broken the internet. First of all, Cavill's photoshopped 'stache has sent everyone to an early grave and the poor reviews of the film has pushed everyone to share their own ideal Justice League line-ups. Don't know about you but the cast of Mamma Mia would probably do a better job.
Warner Bros.
PREVIOUSLY... ON THE POPBUZZ PODCAST:
Got a question you want us to answer or a topic you want to discuss with us over the mic? Why not drop us an email at info@pop-buzz.com or you find us on Facebook (

PopBuzz

) and Twitter (

@PopBuzz

).