The PopBuzz Podcast Ep 46: Bianca Del Rio
27 October 2017, 14:30 | Updated: 18 January 2018, 13:51
Hold onto your wigs because Bianca Del Rio just read your fave RuPaul's drag race queens for filth.
Ladies and gentleman, please welcome to the PopBuzz Podcast... the legendary clown who has just tragically been put out of business by that bitch Pennywise, the one, the only... Bianca Del Rio!
Bianca sat down to talk about her brand new world tour, Blame It On Bianca and spill the tea what's to come in the sequel to her Netflix film Hurricane Bianca. SPOILER ALERT: there may or may not be some ~Russian interference~ heading for Bianca's world. She also teased the fellow queens that will be joining her in the sequel and honestly? Wigggggggs will fly.
We also asked Bianca what she REALLY thought of a few certain queens who weren't on her season (including the ICONIC Alyssa Edwards) and as you would expect, the good sis did NOT hold back. A few managed to escape her sharp tongue but as for Valentina? You've been read, hunty.
HOW TO SUBSCRIBE:
1) Search for 'PopBuzz' on iTunes, and subscribe to the podcast for brand new episodes every Friday.
2) You can also listen to us on Audioboom. All you've gotta do is search 'PopBuzz' and we'll appear before your very eyes.
3) To watch our EXCLUSIVE guest interview footage, you can click right here.
4) Don't forget to leave us a review. If you're nice, we'll go onto your Insta and like that last selfie you took.
ELSEWHERE IN THE EPISODE...
Selena Gomez has come under fire (again) this week after plot details from the Woody Allen movie she's currently working on emerged online. The film centres around an older man who sleeps with girls much younger than him and given Allen's alleged history, it all seems entirely inappropriate. But here's the gag: the film also features Jude Law and Elle Fanning, Selena isn't even the main character... so why is she the only one being dragged? Huh? HUH?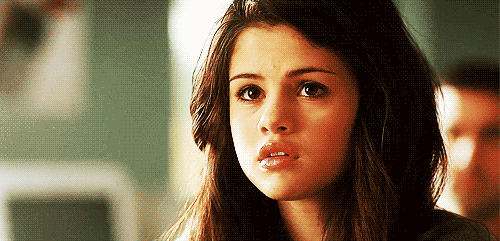 via giphy.com
If you haven't already binge-watched Big Mouth on Netflix yet, then you probably should... because it's absolutely AMAZING. The animated sitcom has been praised by many for its messages regarding sex education and the often undiscussed importance of consent. But is it actually better at educating you about the birds and the bees than your actual school? (Yes, yes it is.)
Netflix
Halloween is upon us so we've very kindly decided to remind everyone of what NOT to do this spooky season. There's already been a few costumes that have been called out online for being racist or offensive so we've decided to rank them. What lewk made our most offensive Halloween costume of 2017? Tune in to find out!
via giphy.com
Got a question you want us to answer or a topic you want to discuss with us over the mic? Why not drop us an email at info@pop-buzz.com or you find us on Facebook (
PopBuzz
) and Twitter (
@PopBuzz
).