The PopBuzz Podcast Ep 47: Camila Cabello
3 November 2017, 13:48
Camila Cabello talks 'Havana' and plays an impossible quiz... about herself.
Here's a fun fact for you: Camila Cabello's chart topping bop 'Havana' was almost scrapped completely. The track itself took a whopping six months to write before Camila and the team decided it was ready to drop. There's a ton of different versions of it too and now our lives won't be complete until we're heard them ALL.
Yes, that's right - she's back! We welcomed Camila back into the studio to have a lil' celebration over her incredible single 'Havana' and grill her over what else is to come on that debut album of hers. Can we expect more of the same latin-influence from the newly crowned Queen of Cuba? Hear what she said about that for yourself. (Spoiler: start stock piling your wig glue because Camila might gonna drop a lil' Reggaeton track on us VERY soon...)
We also challenged Camila to the ULTIMATE Camila Cabello quiz and you know what, she kinda smashed it. Can you score higher than she did?
HOW TO SUBSCRIBE:
1) Search for 'PopBuzz' on iTunes, and subscribe to the podcast for brand new episodes every Friday.
2) You can also listen to us on Audioboom. All you've gotta do is search 'PopBuzz' and we'll appear before your very eyes.
3) To watch our EXCLUSIVE guest interview footage, you can click right here.
4) Don't forget to leave us a review. If you're nice, we'll go onto your Insta and like that last selfie you took.
ELSEWHERE IN THE EPISODE...
Stranger Things 2 finally dropped this week after over a YEAR of waiting for the season and naturally, we binge watched it in two days. We discuss everything from the new characters (and which ones we hate the most), the insane talent displayed by those damn kids and we form our own conspiracies about what'll happen in season three. If you haven't watched it yet, we give you permission to skip through to avoid the spoilers.
Netflix
First Netflix giveth, then Netflix taketh away. This week, following the serious allegations of sexual assault against Kevin Spacey, Netflix cancelled their flagship show House of Cards and halted production on the sixth season indefinitely. While we've no doubt it was the right decision to remove Spacey from production, was it really fair to the cast and crew to scrap the whole show? Especially Robin Wright who is now out of a damn job.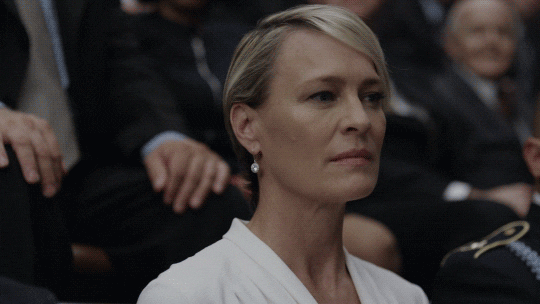 Netflix
In not so serious news, Selena Gomez has been chilling with her ex-boo Justin Bieber after splitting with The Weeknd and it has come to our attention, thanks to the HUNDREDS of memes that surfaced soon after, that she has violated Saint Dua Lipa's three commandments. Did she not download 'New Rules' for 99p on iTunes? Will Saint Dua ever forgive her?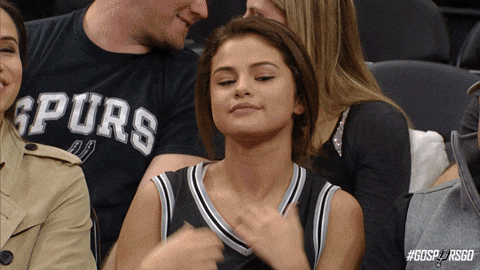 via giphy.com
PREVIOUSLY... ON THE POPBUZZ PODCAST:
Got a question you want us to answer or a topic you want to discuss with us over the mic? Why not drop us an email at info@pop-buzz.com or you find us on Facebook (

PopBuzz

) and Twitter (

@PopBuzz

).