The PopBuzz Podcast Ep 48: Clean Bandit & Julia Michaels
10 November 2017, 15:29
Julia & Grace from Clean Bandit join us in the studio and take on the PopBuzz Confession Booth.
If you've already seen the stunning video for Clean Bandit's latest bop, 'I Miss You', with Julia Michaels, then you might have spotted two things: Grace can LITERALLY PLAY WITH FIRE like some sort of circus performer and Julia is a master of the hula hoop. Who'd have thunk it? Well, turns out folks, they didn't just learn those skills for the video. Oh no. They've been swinging fire balls and hula-ing(!?!) for years.
That wasn't the only thing we learned when Julia and Grace came into the PopBuzz studio. We got all the deets on whether Julia is planning on working with Shawn Mendes after their little love-in on the red carpet a few months ago (we've got some good and bad news for you) and Grace let us in on the whereabouts of her friend and collaborator Marina Diamandis aka Marina and the Diamonds, who we've not seen in public in approximately 100 years. We were concerned, ok? Turns out she's in a far away country but Grace has promised to give her a call and tell her we're thinking of her. THANK YOU GRACE YOU BLOODY LEGEND.
Julia and Grace also entered the PopBuzz Confession booth and, honestly, we are still in a state of shook at some of their answers. The skeletons were practically dancing out of the closet on this one.
HOW TO SUBSCRIBE:
1) Search for 'PopBuzz' on iTunes, and subscribe to the podcast for brand new episodes every Friday.
2) You can also listen to us on Audioboom. All you've gotta do is search 'PopBuzz' and we'll appear before your very eyes.
3) To watch our EXCLUSIVE guest interview footage, you can click right here.
4) Don't forget to leave us a review. If you're nice, we'll go onto your Insta and like that last selfie you took.
ELSEWHERE IN THE EPISODE:
You love Stranger Things. We love Stranger Things. We all love Stranger Things, henny. But some people clearly do not know where to draw the line when it comes to its child actors. In the last few weeks there have been a couple of instances of fans overstepping the mark, including a model who captioned a screen grab of Finn Wolfhard with "Not to be weird but hit me up in four years..." Ewww. And then there were the fans who criticised Finn for not stopping to take photos with them, despite the fact he had been working all day. It got us thinking, why do people keep forgetting the Stranger Things kids are actual kids?!? Guys, we've got a lot of feelings about this and you need to listen to them.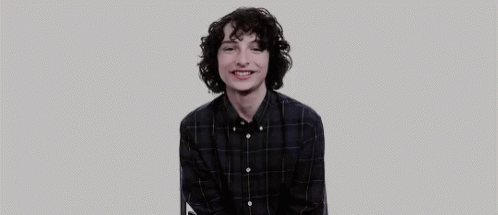 Tenor
It's nearly Christmas time which means advent calendars and, more specifically, Zoella's advent calendar. Except, it's probably not what you're expecting. The YouTube star has released her own calendar but instead of the traditional 24 pieces of chocolate and cheesy photo of her face, there are only 12 things to open and they're all small gifts instead of chocolate. Oh, and it costs £50. Ummm excuse moi? Whatever next, Alfie Deyes stockings that cost £100 and are the size of a normal sock? The world has gone mad. Someone stop this right now ffs.
Zoella
When a photographer tried to sell pictures of Sia naked, the singing superstar did the complete opposite of what you're supposed to do. Instead of giving them the cash to get the originals, Sia decided to post the photos online, thereby ruining any chance the photographer had of making any money. It's nothing short of ICONIC. But would you post your own nudes on the internet? We put the question to James and his response might surprise you. Or not. Depends on if you know him really, doesn't it? LOL.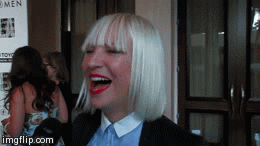 GIPHY
PREVIOUSLY...ON THE POPBUZZ PODCAST:
Got a question you want us to answer or a topic you want to discuss with us over the mic? Why not drop us an email at info@pop-buzz.com or you find us on Facebook (PopBuzz) and Twitter (@PopBuzz).