The PopBuzz Podcast Ep 53: Hailee Steinfeld
15 December 2017, 16:19 | Updated: 15 December 2017, 16:54
Hailee Steinfeld talks Pitch Perfect 3, her dream girlband and the possibility of ANOTHER Pitch Perfect film...
The one and only Barden Bella legacy herself, Hailee Steinfeld, joined us in the studio this week to have a little chat about the brilliant and hilarious Pitch Perfect 3 and my god, it was so much fun.
If you haven't seen the film yet, you're in for a treat. Hailee let us in on a few secrets, explained what it was like to have to say "goodbye" to the aca-squad we've all come to know and love and even spilled the tea on a potential FOURTH instalment of the franchise. Pitch Perfect in space, anyone? Pitch Perfect 92? Live from a nursing home? Hailee is IN.
We also challenged Hailee to put together a super girl group and well... if she gets her way, she'll be achieving global domination in 2018 quicker than you say "Aca-SIGN-ME-THE-FUCK-UP!". Alessia Cara, Dua Lipa, herself and Little Mix? How do we make this happen and where do we buy tickets?
HOW TO SUBSCRIBE:
1) Search for 'PopBuzz' on iTunes, and subscribe to the podcast for brand new episodes every Friday.
2) You can also listen to us on BlogTalkRadio. All you've gotta do is search 'PopBuzz' and we'll appear before your very eyes.
3) To watch our EXCLUSIVE guest interview footage, you can click right here.
4) Don't forget to leave us a review. If you're nice, we'll go onto your Insta and like that last selfie you took.

ELSEWHERE IN THE EPISODE...
Star Wars icon Daisy Ridley also joins us on this week's podcast to take on the Impossible Star Wars quiz. Five questions, one theme tune and one Kazoo... can she score full marks? And more importantly, can you score more than her?! Don't worry - there's absolutely NO spoilers here. We wouldn't dream of doing that to you.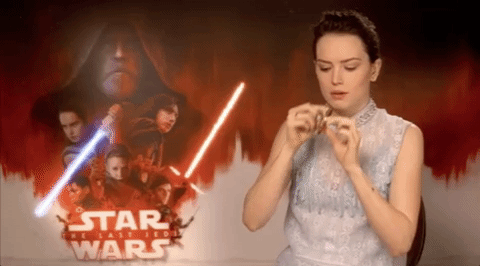 PopBuzz
Then again, talking of spoilers... if you haven't watched the mid-season finale of Riverdale yet then look away now! Yes, the Black Hood was FINALLY unmasked by Sheriff Keller in episode nine but literally no one was impressed by it. It turns out that Mr Svenson the janitor, who was introduced two episodes ago, was the man under the mask and it literally makes no sense. We're so deep into the denial phase that we're *really* sure that's the last we've heard of the Black Hood anyway. Oh, and Barchie kissed... what's up with that!?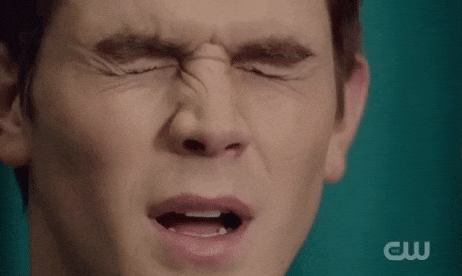 PopBuzz
PREVIOUSLY ON THE POPBUZZ PODCAST...
Got a question you want us to answer or a topic you want to discuss with us over the mic? Why not drop us an email at info@pop-buzz.com or you find us on Facebook (

PopBuzz

) and Twitter (

@PopBuzz

).