The PopBuzz Podcast Ep 51: Louis Tomlinson
1 December 2017, 12:27 | Updated: 1 December 2017, 13:04
Louis Tomlinson talks new single 'Miss You', gives us a 24 tour of his hometown and reveals details about his upcoming album.
Louis Tomlinson is BACK on the PopBuzz Podcast and he's brought a shiny new song with him.
Yep, Tommo is back in the hot seat this week discussing his brand and absolutely brilliant new track 'Miss You', we grill him on as many details about his debut album as we can possibly squeeze out of him and he plays a brand new game of 'Desert Island Shit'.
And, just in case you ever wanted to do a tour of Louis' hometown Doncaster, we asked him to give us a full trip advisor report of the best places to hit up (as well as all those locations in his videos and on his single artwork), his old favourite spots to hang out and what to do at night with ya pals. Anyone for a cheeky weekend trip next Summer?
ALL THAT AND MORE ON THE POPBUZZ PODCAST:
ELSEWHERE IN THE EPISODE...
We've got some good news and some bad news this week. The good news? THERE'S GONNA BE ANOTHER ROYAL WEDDING! Bad news? We're not getting a day off for it and everyone's favourite para-legal turned lawyer Rachel Zane is being written out of Suits. Yes, Prince Harry and Meghan Markle are engaged. While it will be a much more low-key event than Will and Kate's jolly up, there's still gonna be some BIG names on the guest list and at the after party. But who will they be? And who will perform at the reception?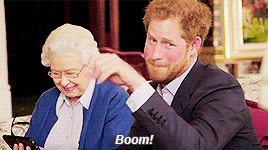 via giphy.com
The Grammy nominations were announced earlier this week and boy oh boy, were there some BIG OL' SNUBS. For the first time in a loooong time, the Album Of The Year category featured absolutely ZERO white men. A victory for almost everyone except famous talented white man Ed Sheeran, who only got nods in the 'Pop' categories. Who do we think will win? TUNE IN TO FIND OUUUUUT.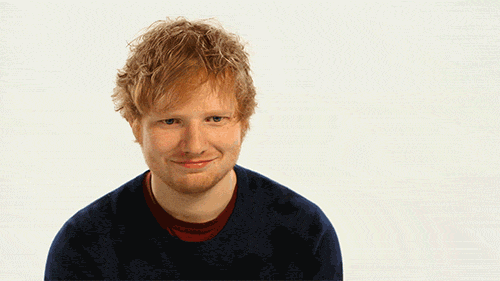 via giphy.com
Elsewhere in the galaxy, The Last Jedi was officially given a rating by the BBFC ahead of its December release and OMFG, there's apparently going to be sex and/or nudity in it. But who!? And what? And why? And where?! Some fans think it might be Rey and Finn who finally hook up. Others reckon it's Finn and Poe… All we know is, this is exactly what Carrie Fisher would have wanted.
BBC / via giphy.com
PREVIOUSLY ON THE POPBUZZ PODCAST