The PopBuzz Podcast Ep 52: John Cena
8 December 2017, 14:00 | Updated: 8 December 2017, 14:37
John Cena stops by to talk about Ferdinand, those wrestling memes and takes on the PopBuzz Confession Booth.
John Cena was apparently in the PopBuzz Podcast hot seat this week but we couldn't even see him... *Trumpets start playing the distance*
Yes, the iconic John Cena stopped by the studio armed with Christmas presents (yes, really) to talk about his brand new movie Ferdinand which is, and we're not just saying this because John was sat in front of us, SUCH a great movie.
We get deep into the thoughtful meanings behind the movie, talk about what the HELL goes through John's mind every time he launches himself down that runway during Wrestlemania and he reveals what his ALL TIME favourite John Cena meme is. (Yes, he's seen them all and yes, he has laughed MANY MANY TIMES.) SPOILER ALERT: It's probably your favourite one too.
John also dives headfirst into the PopBuzz Confession booth. Just wait until you hear the reason for the last time he cried. You will literally sob.
ALL THAT AND MORE ON THE POPBUZZ PODCAST:
HOW TO SUBSCRIBE:
1) Search for 'PopBuzz' on iTunes, and subscribe to the podcast for brand new episodes every Friday.
2) You can also listen to us on BlogTalkRadio. All you've gotta do is search 'PopBuzz' and we'll appear before your very eyes.
3) To watch our EXCLUSIVE guest interview footage, you can click right here.
4) Don't forget to leave us a review. If you're nice, we'll go onto your Insta and like that last selfie you took.

ELSEWHERE IN THE EPISODE...
We kick things off this week with a troubling story that we feel needs to be addressed, to be quite honest. Melanie Martinez was accused of sexual assault by former-friend Timothy Heller this week. Some fans have been denouncing their support of her career while others have defended her. But here's a few questions: Has Melanie's statement raised a wider concern about what it means to consent to sex? Should she be treated any differently to the men who have been accused of the same thing? And will you continue to listen to her music in light of the news?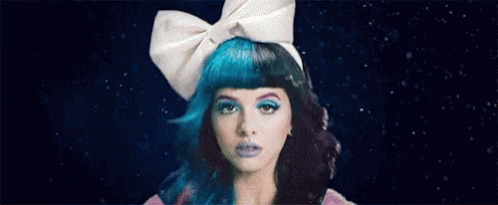 Atlantic Records
Also this week, Spotify released their annual 'Wrapped' feature where we can all find out what songs and artists we've been overplaying this year. Some of us got read for FILTH while some of us were actually quite pleased with our most listened to tracks of the year. But WHO was the world's favourite artist? We'll give you a clue or two… He's ginger. And he's got a guitar. Bingo. You got it. You don't even need to say his name out loud.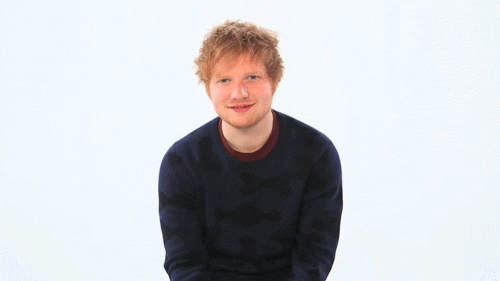 via giphy.com
PREVIOUSLY ON THE POPBUZZ PODCAST:
Got a question you want us to answer or a topic you want to discuss with us over the mic? Why not drop us an email at info@pop-buzz.com or you find us on Facebook (

PopBuzz

) and Twitter (

@PopBuzz

).