Who Does Noah Cyrus Like The Most: Miley or Metro Station?
3 April 2017, 17:16 | Updated: 8 May 2017, 17:09
We asked Noah Cyrus to choose between her siblings and her answer is absolutely savage.
Think of your two all time favourite albums. Go on, think really hard. You got them? Good. Now, if you had to get rid of ONE of those albums forever and never hear it ever again, which one would get the chop? One of life's toughest questions that, tbh.
We posed that exact question to Noah Cyrus over on this week's episode of the PopBuzz Podcast. Except in her version, there was a BIG Cyrus shaped twist involved. You see, we didn't just pick any old albums, we decided to throw in two albums that she knows veeeeeery well.
We chose her sister Miley's Bangerz and her brother Trace's band Metro Station's self titled album.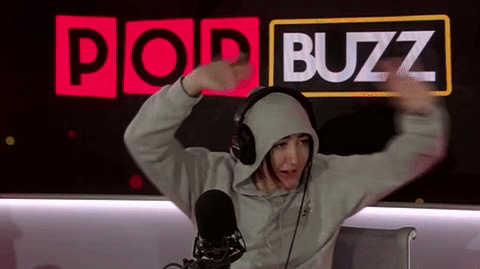 PopBuzz
OH YEAH. We went there. The ultimate test of sibling loyalty. But whose album did Noah save? And whose album are we going to have to say a fond farewell to?
In what we can only call the Cyrus shocker of the century, Noah opted to save... Metro Station!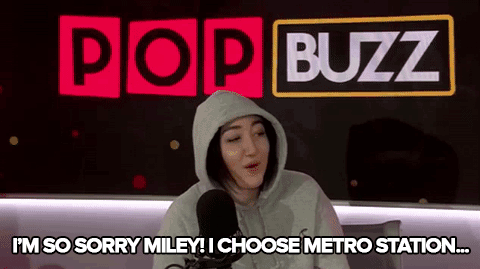 PopBuzz
It took Noah a split second to confess her allegiance to her brother's band (a decision which seemed much easier to make than trying to decide her favourite member of One Direction, btw.) Turns out, Noah was, and high-key still is, Metro Station's biggest fan. At the age of 9, she would go to all their concerts and make her own personalised merch.
"17 Forever, Control and Shake It. Those were like, my favourite songs ever. I was the biggest Metro Station groupie ever!"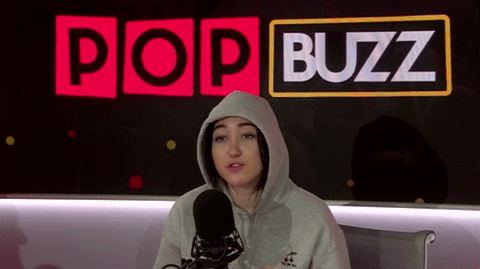 PopBuzz
Watch the entire interview and see Noah's hilarious grovelling apology to sister Miley below. #JusticeForBangerz