The PopBuzz Podcast Ep 49: Pete Wentz
17 November 2017, 16:03 | Updated: 17 November 2017, 16:08
Pete Wentz talks MANIA, touring and reads your Fall out Boy YouTube comments.
Here's a little game for you... Is this a Fall Out Boy song title or a thing that really just happened: 'We Spoke To Pete Wentz On The Phone And Now We're Engaged To Be Married'. The answer? It's a thing that bloody happened! (Minus the engagement, unfortunately...)
Yes, Pete Wentz joins us down the line from the top secret underground Fall Out Boy lair and spills ALL the tea on MANIA and the band's latest single 'Hold Me Tight Or Don't'. He also lets us in on a few cheeky details about the tour and finally answers the questions we've all been dying to know: is Brendon Urie actually featured on the upcoming album and will the band and Beebo ever join forces to bring us the dream collab we've all been waiting for?
We also played a game of 'Welcome To The Comment Section' with Pete featuring the comments YOU left underneath their many iconic music videos and things got pretty...interesting.
ALL THAT AND MORE ON THE #POPBUZZPODCAST:
HOW TO SUBSCRIBE:
1) Search for 'PopBuzz' on iTunes, and subscribe to the podcast for brand new episodes every Friday.
2) You can also listen to us on BlogTalkRadio. All you've gotta do is search 'PopBuzz' and we'll appear before your very eyes.
3) To watch our EXCLUSIVE guest interview footage, you can click right here.
4) Don't forget to leave us a review. If you're nice, we'll go onto your Insta and like that last selfie you took.
ELSEWHERE IN THE EPISODE:
The legendary Warped Tour has announced that it's officially closing the gates after 23 years and you know what, we're pretty sad about it. The festival launched the careers of some of your favourite bands (Fall Out Boy, MCR to name a few...) and - unbeknownst to us - saw the likes of pre-fame Katy Perry perform too. And in light of the recent controversy surrounding bands featured at the festival, maybe it IS the right time to end the festival and keep the legacy in tact? #ThnksFrThMmrsWrpdTr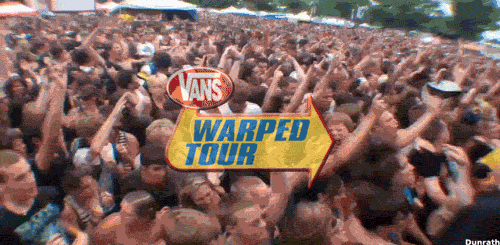 Warped Tour / via giphy.com
Taylor Swift quietly dropped an album last week and a LOT of people have a LOT of thoughts about it. One of those thoughts is about the real subject of the best song on the album, 'Dress'. Taylor sings about a 'secret love' and how she doesn't wanna be 'best friends' with this person... she also drops a few lyrics containing the key phrases 'shape of you' and 'golden tattoo'. Ed Sheeran, anyone? (SPOILER: It's not about Ed. Calm down.)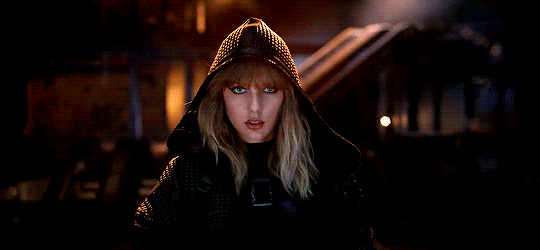 Taylor Swift VEVO
AND NOW FOR SOME GOOD NEWS! Australia, the country who has so generously given us three Hemsworth brothers, Hugh Jackman and Kylie Minogue, has officially voted a majority of YES on a public vote in regards to same-sex marriage. So now we ask you this: who are you now going to marry now that same-sex marriage is legal down under?! Troye Sivan, anyone?
via giphy.com
PREVIOUSLY... ON THE POPBUZZ PODCAST:
Got a question you want us to answer or a topic you want to discuss with us over the mic? Why not drop us an email at info@pop-buzz.com or you find us on Facebook (

PopBuzz

) and Twitter (

@PopBuzz

).