LISTEN: Zara Larsson Reveals All In The "PopBuzz Confession Booth"
15 December 2016, 15:48 | Updated: 8 May 2017, 17:09
Who was Zara's first celeb crush? And what's the most embarrassing album she's ever bought?
On the PopBuzz Podcast this week, Zara Larsson joins us in the studio to talk her new album, aeroplane showers and how she's coping with her schoolwork! Plus she answers for her sins inside the PopBuzz Confession Booth.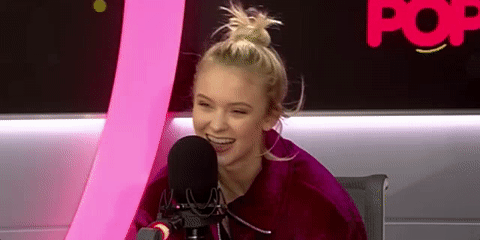 PopBuzz
Who was her first celeb crush? What was her first email address? And who did she last unfollow on social media?
Also this week, we chat through the Grammy nominations and snubs, the worst lyrics of 2016 and it's Alma vs Little Mix in the battle of the sex bangers.
Giphy
Ooh...
You can download the PopBuzz Podcast at the links below.