The PopBuzz Podcast Ep 30: Chris Pratt And Guardians Of The Galaxy Vol 2
28 April 2017, 14:35 | Updated: 8 May 2017, 17:09
We chat to Chris Pratt, Zoe Saldana and Dave Bautista about the brand new Marvel movie and have A LOT FUN DOING IT.
Chris Pratt is a man of many talents - saving the Galaxy, training Dinosaurs... you name it. But did you know that he can do a quick fire interview while trying to solve a Rubik's cube at the same time? In less than three minutes? Without even looking? 'CAUSE YEAH MATE. HE CAN.
As you've probably already gathered, we were joined this week by Chris Pratt and his Guardians Of The Galaxy Vol 2 co-stars Zoe Saldana and Dave Bautista and an incredible time was had by all. But let's get back to Chris for a second. In our five minutes with the man himself, he spilled a few TINY details about his involvement in the next Avengers movie, revealed who he thought was cuter: Baby Groot or Lil' Sebastian and let us know what goes down in the DMs of the Parks & Rec group chat...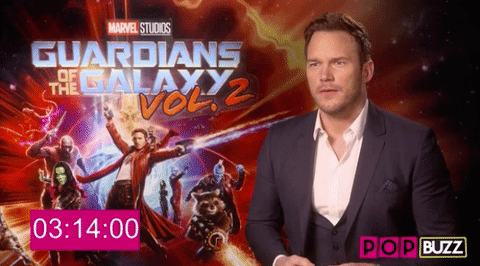 PopBuzz
As for the fabulous Zoe and badass Dave? What does Zoe do to pass the time in that make up chair while she spends 5 hours getting into Gamora's lewk? How does Dave reckon Drax would fair the tough world of professional wrestling? Does he have what it takes to become champ? Well... you'll find out once you hit that play button, won't ya?!
All that and more on this week's episode of the PopBuzz Podcast.
HOW TO SUBSCRIBE:
1) Search for 'PopBuzz' on iTunes, and subscribe to the podcast for brand new episodes every Friday.
2) You can also listen to us on Soundcloud. All you've gotta do is search 'PopBuzz' and we'll appear before your very eyes.
3) Or, you can type - you guessed it - 'PopBuzz' into YouTube and listen that way.
4) Don't forget to leave us a review. If you're nice, we'll give you sweets.

Elsewhere in the episode...
We get our true feelings out about these over-ambitious pop stars and their over-ambitious promotion habits. From Katy Perry to Fall Out Boy, how much teasing is acceptable before it starts to get a little tedious? #Hype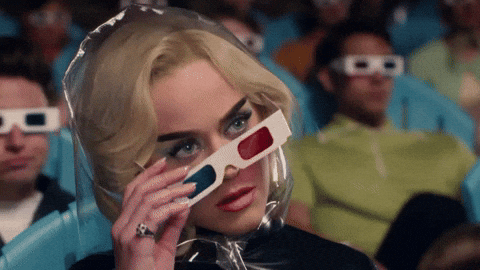 via giphy.com
Hope you like politics because we're adding a new segment to our roster this week in honour of the UK's incoming Snap Election and it's called "Snaps or Craps". We take one story about the election and discuss whether it's good (snaps) or absolutely diabolical (craps). First up? The god damn election in general... Is it actually a good idea? Or does everyone need to just chill out with the votes for a sec?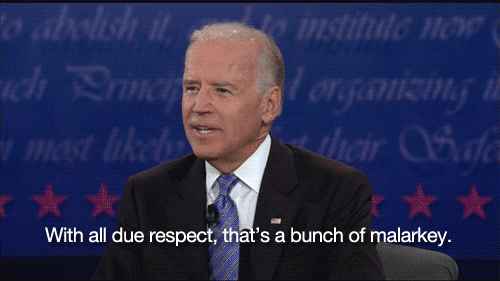 via giphy.com
And in the most WTF news story of the week, we cast our critical eye on the story about the girl who turned down a place at a prestigious Ivy League school because they used non gender-specific pronouns on her acceptance letter. Seriously? What. The. F*CK!?
via giphy.com
Got a question you want us to answer or a topic you want to discuss with us on air? Why not drop us an email at info@pop-buzz.com. Or you find us on Facebook (
PopBuzz
) and Twitter (
@PopBuzz
).