The PopBuzz Podcast Ep 34: Election Special
26 May 2017, 12:59 | Updated: 26 May 2017, 13:16
We're getting political this week... if you can call reading fan fiction about the Prime Minister "political".
There is now less than two weeks until the UK heads to the polls to vote in another stressful and traumatising election. So we've decided to hold our very own political themed Podcast jam-packed with commentary, games, and filthy filthy fan fiction. YES. WE'RE SERIOUS.
First on the agenda, however, is celebrity endorsements. Do they make a difference in politics? That's what we're trying to get to the bottom of in this week's podcast. Ever since the sh*tshow that was the US Presidential election back in November 2016, there's been a MASSIVE uptick in celebrities not only being vocal about their political persuasions but urging young people to get involved in the conversation too.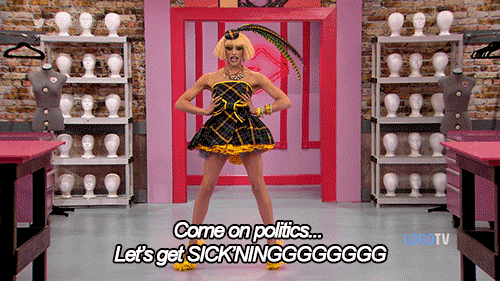 Logo TV
Ever since UK PM Theresa May called for a general election last month, there's been a HUGE increase in the amount of registered young voters in the UK - which is amazing. But has a celebrity ever persuaded you to vote one way or the other? ANSWERS ON A POSTCARD. PLEASE AND THANKS.
All that and more on this week's edition of the PopBuzz Podcast...
HOW TO SUBSCRIBE:
1) Search for 'PopBuzz' on iTunes, and subscribe to the podcast for brand new episodes every Friday.
2) You can also listen to us on Soundcloud. All you've gotta do is search 'PopBuzz' and we'll appear before your very eyes.
3) Don't forget to leave us a review. If you're nice, we'll give you sweets.
Elsewhere in the episode...
We take a deep dive into the lesser known political parties that are running in the upcoming Election. In case you didn't know, it's not just the Conservatives, Labour, Lib Dems and Green Party that run in the election. There's some real head-scratchers too... in fact, tune in, hear their manifestos and then cast your vote below...
The grand return of 'Name That Fan Fic' is finally upon us and this week's candidates are - you guessed it - Theresa May and Jeremy Corbyn. Honestly, who knew there was this much political fan fiction on the internet. What are you all like? We would apologise... but to be honest if we had to listen to it, so do you.
LBC
Last on the agenda this week was a very important spelling test. We go head to head in what can only be described as the most underwhelming spelling bee of all time as we attempt to spell some of the trickiest place names in the UK. There was one eventual winner but it was a real fight to the death. Who wins... you better bloody tune in to find out shouldn't ya?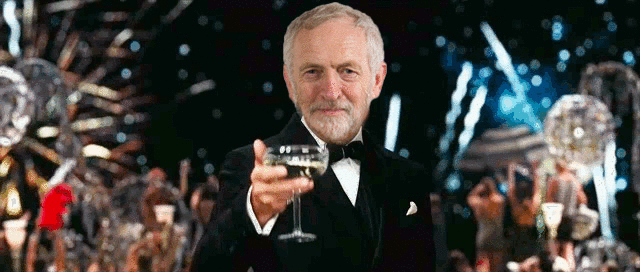 via giphy.com
Got a question you want us to answer or a topic you want to discuss with us on air? Why not drop us an email at info@pop-buzz.com. Or you find us on Facebook (
PopBuzz
) and Twitter (
@PopBuzz
).