The PopBuzz Podcast Ep 43: Louis Tomlinson
28 July 2017, 16:39 | Updated: 28 July 2017, 17:14
The one thing Louis Tomlinson missed about One Direction is so damn relatable.
FUN FACT: If you've been wondering where Louis Tomlinson buys all his throwback 90's sportswear from, you're in luck because he just told us. Louis cops all his retro clothes from eBay. There's a little off mic tidbit for you. You're welcome.
YES LADS! Doncaster's finest stopped by the PopBuzz studio to talk about his incredible new single 'Back To You' ft. Bebe Rehxa and Digital Farm Animals, spills the tea on his favourite post-1D solo song from the rest of the boys and reveal what the bloody hell happened to the infamous Rainbow Bondage Bear that followed the boys on tour. Basically, everything you've ever wanted to know about him really.
We also asked Tommo what the ONE thing he doesn't miss about being in the band with the boys and his answer was actually so friggin' relatable for anyone who has spent a long time away from home. (Listen to Niall and Liam's answers right here.)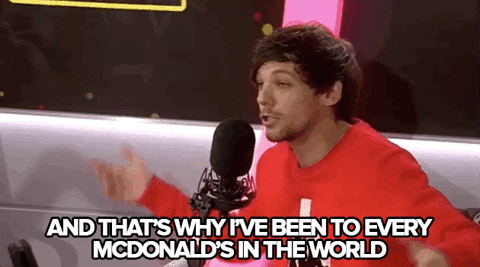 ALL THAT AND MORE ON THE POPBUZZ PODCAST...
HOW TO SUBSCRIBE:
1) Search for 'PopBuzz' on iTunes, and subscribe to the podcast for brand new episodes every Friday.
2) You can also listen to us on Soundcloud. All you've gotta do is search 'PopBuzz' and we'll appear before your very eyes.
3) To watch our EXCLUSIVE guest interview footage, you can click right here.
4) Don't forget to leave us a review. If you're nice, we'll give you sweets.
ELSEWHERE IN THE EPISODE...
The very first trailer for Stranger Things season two dropped at Comic this weekend but there's something about Eleven that seems a little bit off to us. Well, not that you'll be able to notice it with the naked eye but it's been revealed that her hair throughout the season has actually been CGI'D ON for the first few episodes. Bet your world has been turned upside down now, hasn't it?!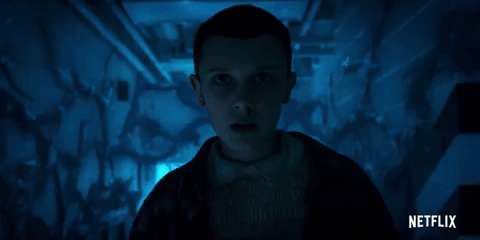 FX

In other SDCC news, the cast of Supergirl got themselves into a little beef with a certain part of their fandom over one of the non-canon ships on the show. Long story short, the LGBTQ+ community took offence to a few comments made by Jeremy Jordan and Melissa Benoist made about the Supercorp ship but do you agree with the way the fans reacted?
FX
WE FINALLY KNOW THE THEME! American Horror Story: Cult is officially on the way but what does it mean? Who will be in it? When will it drop? And how many times am I going to sh*t myself during this season? We also dive into the 'Election' references that the season will throw at us - how much Hillary and Trump are we ACTUALLY gonna have to deal with?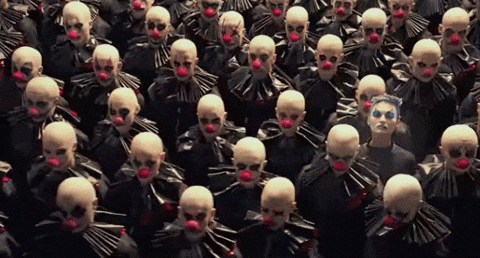 FX

Got a question you want us to answer or a topic you want to discuss with us on air? Why not drop us an email at info@pop-buzz.com or you find us on Facebook (

PopBuzz

) and Twitter (

@PopBuzz

).