The PopBuzz Podcast EP28: Jon Bellion
Jon Bellion comes clean about those Twenty One Pilots collab rumours and enters the PopBuzz confession booth.
The biggest lie that has ever come out of Jon Bellion's mouth will literally make you scream with laughter. We're not exaggerating, it's absolutely incredible. We'd even go as far to say that you haven't LIVED until you've heard it.
Jon Bellion is the latest guest to have crossed the glamorous threshold into the PopBuzz studio and SPOILER ALERT: it was a LOT of fun. We grilled Jon on just about everything. From his unexpected musical collab and subsequent friendship with Stormzy to his secret Pixar connection and even got him to spill a few beans on a potential Twenty One Pilots feature. S H O O K T.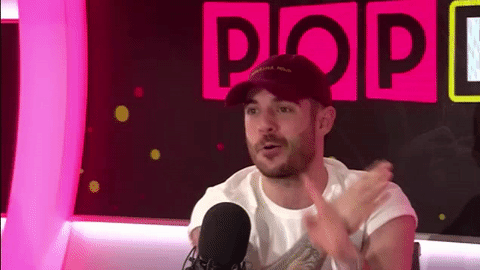 PopBuzz
Jon was also the latest guest to enter the dreaded PopBuzz Confession Booth where he repented for his sins and confessed to some pretty wild sh*t. What was Jon's SUPER embarrassing first email address? What's lurking in his internet browser history? What is his biggest pet peeve? And of course, what was the biggest lie he has EVER told? (We've warned you about this, it's incredible.)
All that and more on this week's edition of the PopBuzz podcast.
HOW TO SUBSCRIBE:
1) Search for 'PopBuzz' on iTunes, and subscribe to the podcast for brand new episodes every Friday.
2) You can also listen to us on Soundcloud. All you've gotta do is search 'PopBuzz' and we'll appear before your very eyes.
3) Or, you can type - you guessed it - 'PopBuzz' into YouTube and listen that way.
4) Don't forget to leave us a review. If you're nice, we'll give you sweets.
Elsewhere in the episode...
We're back at it again discussing Netflix's brand new series 13 Reasons Why but this time, we're going BEYOND Hannah's thirteen tapes. Should there REALLY be a second season? What would it entail? What would it mean for the characters? And actually, would it even be worth it if author Jay Asher wasn't involved?
Netflix / via giphy.com
DON'T KNOW IF YOU KNOW THIS BUT Harry Styles dropped his first single as a solo artist last week and after a full 5 days of blasting it out on the office speakers, we're ready to give our completely honest and true reviews. Is it a 5-star bop or did he fall flat?
NBC / via giphy.com
And in the most WTF news story of the week, we take a deep dive into Google's new study - aptly titled "It's Lit" - which surveys what the kids think is cool these days. Who do you think took the crown as the "coolest" band on the planet right now? We'll give you a hint... you're probably listening to them right now.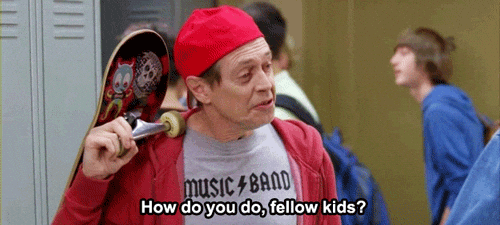 NBC / via giphy.com
Got a question you want us to answer or a topic you want to discuss with us on air? Why not drop us an email at info@pop-buzz.com. Or you find us on Facebook (
PopBuzz
) and Twitter (
@PopBuzz
).