The PopBuzz Podcast Ep 44: KJ Apa
4 August 2017, 12:21 | Updated: 4 August 2017, 16:50
KJ reveals his favourite Riverdale ship, what's REALLY inside those milkshakes and even spills the tea on Miss Grundy.
DID YOU KNOW? The entire ending of Riverdale was changed literally 24 HOURS before KJ Apa and Luke Perry shot those tragic final scenes. They had no idea. Literally no one in the cast knew anything about it. Shook is not the word.
In case you haven't already guessed, our guest on #PopBuzzPodcast is none other than Archie Andrews himself, KJ Apa. We pressed KJ on all things Riverdale including what he thinks about all those insane season two theories. (We even asked him about that whole Alice+FP=Joaquin theory too. All we're gonna say is that he has an absolutely TERRIBLE poker face...) Oh, and he revealed his favourite ship on the show. We'll give you two clues: it's not Bughead and it may involve who parents who live next door to each other. SHOOK.
We also threw KJ head first into our IMPOSSIBLE Riverdale quiz to see how well Archiekins himself knows his own show and... well, you'll have to see if he smashed or failed spectacularly won't you? Bet you won't be able to score 100% though.
Riverdale: The Complete First Season will be available on DVD from August 14.
PopBuzz
ALL THAT AND MORE ON THE POPBUZZ PODCAST...
HOW TO SUBSCRIBE:
1) Search for 'PopBuzz' on iTunes, and subscribe to the podcast for brand new episodes every Friday.
2) You can also listen to us on Soundcloud. All you've gotta do is search 'PopBuzz' and we'll appear before your very eyes.
3) To watch our EXCLUSIVE guest interview footage, you can click right here.
4) Don't forget to leave us a review. If you're nice, we'll give you sweets.
ELSEWHERE IN THE EPISODE...
The world was blessed with the great music video of all time this week after Charli XCX dropped 'Boys'. There's over 60 guys to spot in the video but which one should be crowned the absolute WINNER of the whole thing? And more to the point - who TF was missing?! Nominees include Olly Alexander doing some watercolour painting and Harry Style folding silk shirts. Tune in to hear who we've cast in 'Boys 2.0'.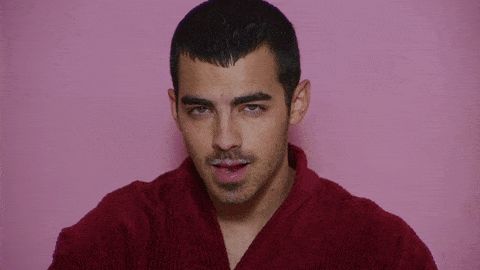 Atlantic Records
Little Mix's resident good sis Perrie Edwards ~appeared~ to throw a bit of on-stage shade this week at her ex-boyfriend Zayn and his girlfriend Gigi Hadid. During another performance of 'Shout Out To My Ex', she allegedly changed the lyrics from 'Hope she ain't faking it like I did' to 'Hope she ain't faking it like HADID.' But a) Did she ACTUALLY say it? and b) if she did, should she just get over the whole thing now?
Columbia Records
Last on our hit list this week is the problematic Snapchat add-on Sarahah. The anonymous messaging app has taken over the social network and people are getting PISSED OFF about it - mainly because it's asking for trouble. Cyberbullying is already happening, people are freaking out over a potential leak of personal information. Is it worth it? JUST TELL YOUR EX-BOYFRIEND YOU HATE THEM TO THEIR FACE.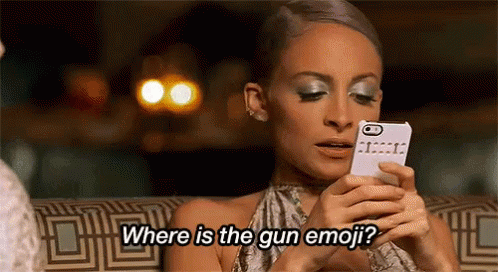 AOL
Got a question you want us to answer or a topic you want to discuss with us on air? Why not drop us an email at info@pop-buzz.com or you find us on Facebook (
PopBuzz
) and Twitter (
@PopBuzz
).