The PopBuzz Podcast: Noah Cyrus, Harry Styles And Riverdale
Noah Cyrus spills the tea on One Direction, christmas with the Cyrus family and the best life advice Miley has ever given.
Noah Cyrus is a straight up SAVAGE - we learned that in this week when she stormed out of our studio in absolute OUTRAGE.
Youngest member of the Cyrus family, Noah joined us on the PopBuzz Podcast this week to talk about her brand new album, NC-17 and play a game from the PopBuzz vault called 'Top of the Plops' - it did NOT go well.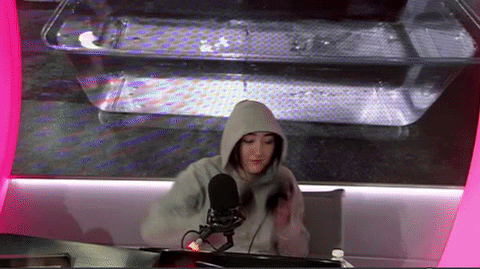 PopBuzz
Noah also dished out some pretty valuable life advice from her big sister Miley, the very real possibility of a Cyrus family Christmas album and even treated us to a tiny rendition of her hit single 'Make Me (Cry)' on the infamous PopBuzz kazoo.
All that and more, on this week's edition of The PopBuzz Podcast.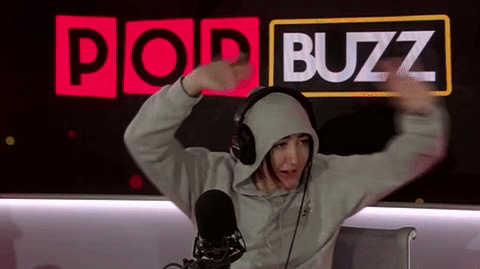 PopBuzz
HOW TO SUBSCRIBE:
1) Search for 'PopBuzz' on iTunes, and subscribe to the podcast for brand new episodes every Friday.
2) You can also listen to us on Soundcloud. All you've gotta do is search 'PopBuzz' and we'll appear before your very eyes.
3) Or, you can type - you guessed it - 'PopBuzz' into YouTube and listen that way.
4) Don't forget to leave us a review. If you're nice, we'll give you sweets.

Elsewhere in the episode...
We take a hot minute to discuss the long-awaited return of pop music's prodigal son, Harry Styles, who "pulled an Adele" and made a surprise announcement about his solo career during the ad break of a singing competition. Bless.
We dive head first into the tangled murder mystery web on The CW's Riverdale. Who killed Jason? What's REALLY going on with that Zombie theory everyone is talking about? How many blocks of cheese do you think you could grate on KJ Apa's abs before you get bored? (SPOILER: The limit does not exist.)
The CW / via giphy.com
And in the most WTF-worthy news story of the week, we try to wrap our heads around the fact that the Cash Me Outside girl will almost certainly be a millionaire by the end of 2017. How bow dah?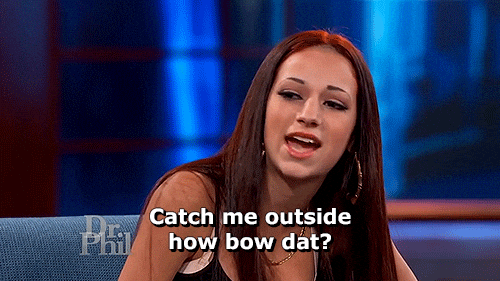 via giphy.com
Also this week, Woody and Katie go head to head in the much anticipated return of 'The PopBuzz Spelling Bee' and let us tell ya, it's a f*cking shambles. Oh, and don't forget to stay till the end to hear our Banger of the Week! Who will be?
Got a question you want us to answer or a topic you want to discuss with us on air? Why not drop us an email at info@pop-buzz.com. Or you find us on Facebook (PopBuzz) and Twitter (@PopBuzz).