The PopBuzz Podcast Ep 29: Ashley Dun & Jesse Cale, Carmen Carrera, Paramore And Pepe
This week is all about dealing with anxiety, creating your own online community and what it's like to transition in the public eye.
What's better than one guest? TWO GUESTS. Well, three if you count each person separately. Yeah, that's right it's a double whammy on this week's episode of the PopBuzz Podcast and boy, it's a gooden.
If you're struggling with your mental health, you might wanna tune into this one. First up, we were joined by Ashley Dun and Jesse Cale, the co-creators of an incredible project called Secret Midnight Press. They've set up an online community that encourages people to use and channel their creativity to address their worries, anxiety and depression. You can read more about Secret Midnight Press right here. Or, ya know, you can hit that play button and let them explain it to ya.
Then, we were joined in the studio with model, actress, former Drag Race Queen and trans-activist Carmen Carrera who spilled the tea on what it's like to transition in the public eye, the opportunities that opened up for her once she came out as trans and how to find your space and voice in the LGBTQ+ community.
All that and more on this week's edition of the PopBuzz Podcast.
HOW TO SUBSCRIBE:
1) Search for 'PopBuzz' on iTunes, and subscribe to the podcast for brand new episodes every Friday.
2) You can also listen to us on Soundcloud. All you've gotta do is search 'PopBuzz' and we'll appear before your very eyes.
3) Or, you can type - you guessed it - 'PopBuzz' into YouTube and listen that way.
4) Don't forget to leave us a review. If you're nice, we'll give you sweets.
Elsewhere in the episode...
We have an actual live meltdown at the long-awaited return of Paramore and their brand new single 'Hard Times'. Does it have what it takes to become the very first official BANGER of 2017? Spoiler: Yes, yes it does.
via giphy.com
Did you hear about high-street fashion chain Zara who got in a spot of bother this week for adding what looks like Pepe the Frog onto one of their denim skirts? They must have missed the memo about Pepe now being an official hate symbol. Yeah… that was a nightmare.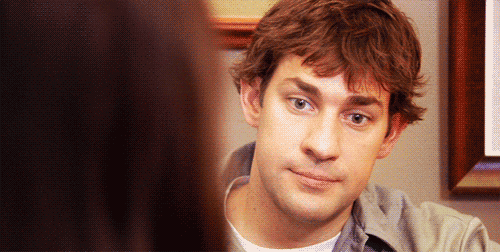 NBC / via giphy.com
Radio X did a poll recently that sought to find Britain's greatest song and we run down the top five and give our own suggestions for the bands and tracks that were sadly (and unjustly) overlooked. The following gif may or may not hint at what we declared the best British song of all time…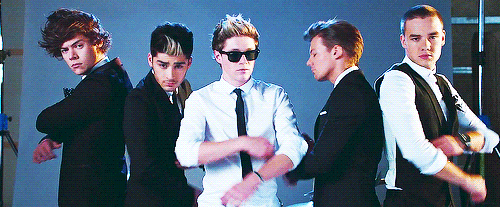 via giphy.com
Got a question you want us to answer or a topic you want to discuss with us on air? Why not drop us an email at info@pop-buzz.com. Or you find us on Facebook (
PopBuzz
) and Twitter (
@PopBuzz
).