The PopBuzz Podcast Ep 40: Tom Holland, Zendaya, Spiderman Homecoming
7 July 2017, 16:27 | Updated: 12 July 2017, 16:16
Oh, and Tom Holland's first ever celebrity crush? Same tbh.
If you've ever wanted to know what Robert Downey Jr. smells like... TODAY IS YOUR LUCKY DAY!
Spiderman Homecoming has finally been released and honestly, if you haven't seen it yet then you better get your god damn skates on and get to the nearest cinema, sit down and watch it because it's easily the best Spiderman movie of all time. (Not taking that back. It's a fact.)
Stars of the movie Tom Holland and Zendaya are, coincidentally, our amazing guests on the PopBuzz podcast this week so we did what we do best and we threw them straight into the Confession Booth. From the last thing they ate off the floor (Tom, babes... are you sure?) right down to what RDJ smells like and who their favourite Marvel Chris is, they spilled it all. Oh... and Tom revealed his first celebrity crush and to be honest, same.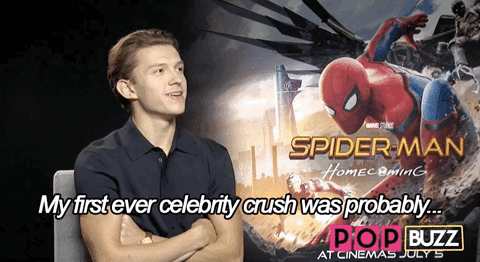 All that and more on the PopBuzz Podcast...
HOW TO SUBSCRIBE:
1) Search for 'PopBuzz' on iTunes, and subscribe to the podcast for brand new episodes every Friday.
2) You can also listen to us on Soundcloud. All you've gotta do is search 'PopBuzz' and we'll appear before your very eyes.
3) To watch our EXCLUSIVE podcast guest interview footage, you can click right here.
4) Don't forget to leave us a review. If you're nice, we'll give you sweets.
ELSEWHERE IN THE EPISODE...
In what might be Kris Jenner's 27th PR nightmare of the year so far, Kendall and Kylie have found themselves in hot water with a bunch of legendary rock bands after they plastered their faces over some band tees and tried to flog them for $125. But where do you draw the line between K&K's collection and those unofficial shirts you would usually find in Urban Outfitters? Is there a difference?
E!
Sad news this week as Hayley Williams and Chad Gilbert reveal that they have decided to separate after 10 years together and one year of marriage. They've received a ton of support but people can't help but wonder about some of the lyrics on Paramore's "After Laughter" album. Was it written about the break up? And will the news of a break up make you hear the album in a completely different way?
via giphy.com
LET'S TALK ABOUT SEX! We're bringing you a brand new segment this week and it's all thanks to Game of Thrones' Sophie Turner. She revealed last week that she got a pretty heavy sex ed lesson from the script of GoT at the age of 13 so we asked ourselves: what TV shows did you discover sex from for the first time?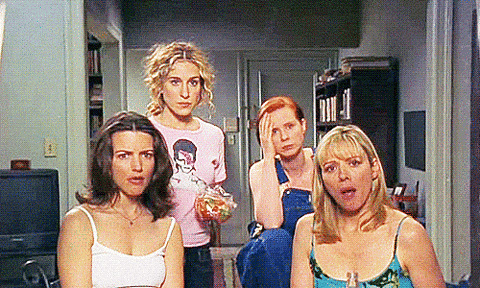 HBO
Got a question you want us to answer or a topic you want to discuss with us on air? Why not drop us an email at info@pop-buzz.com or you find us on Facebook (
PopBuzz
) and Twitter (
@PopBuzz
).