All Time Low spill their secrets with the Tower of Truth | PopBuzz Meets
1 April 2020, 17:30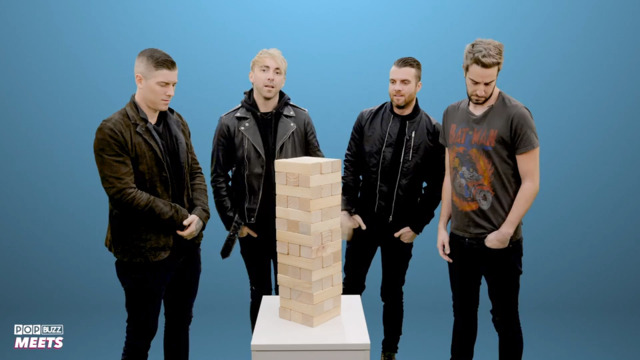 All Time Low vs the Tower of Truth
All Time Low play giant jenga and reveal all their deepest, darkest secrets
These are some weird-ass times we're living in. But through all this doom and gloom, we here at PopBuzz have made it our mission to provide some light in the dark, and we can't think of a better way of doing that than by presenting you with this utterly ridiculous video with our BFFs All Time Low.
If you're not familiar, the Tower of Truth is the celebrity interviewee slayer. A-Listers buckle under her steely interrogation and surprisingly-sturdy wooden frame. Some people say that it's just giant jenga with questions on it and...they might be right BUT never underestimate her power to reveal all that which should be hidden and kept secret.
We've been praying to the Gods of pop-punk for an All Time Low x Tower of Truth collab for some time now. The lads have popped into our studio a few times before and they always bring the bantz but nothing could have prepared us for the epic and ridiculous 8 minute video that was birthed.
Hit play on the video at the top of this page to watch All Time Low take on the Tower and Truth and then head over to watch our YouTube channel to see more PopBuzz interviews.