Here's What Bianca Del Rio REALLY Thinks Of Your Fave Drag Queens
1 November 2017, 10:42 | Updated: 18 January 2018, 13:51
"Well first of all, Trixie makes me look natural..."
In case you haven't heard, winner of RuPaul's Drag Race season six, the bitch with a heart of gold, the only clown in the business that could end Pennywise before she even began, Bianca Del Rio is our guest on the PopBuzz Podcast this week.
Seeing as Bianca is one of THE best insult comedians in the business - and the best queen to ever step foot in RuPaul's library - we thought we'd ask her to read a few of your favourite queens.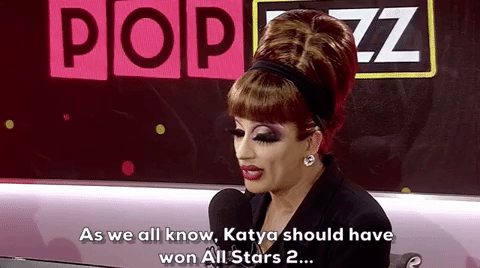 PopBuzz
And she did! The Queens who finally got the long-awaited Bianca treatment? Current champion Sasha Velour, reigning All Stars champion Alaska, snake Valentina, Katya and Trixie (both robbed) and the one and only Alyssa Edwards. Bianca read *almost* all of them with love...
But you'll just have to watch the video above to find out which ones got slapped by that sharp tongue of hers.
____ ____ ____ ____ ____
Listen to the #PopBuzzPodcast with Bianca Del Rio right here or subscribe for free on iTunes to get new episodes sent straight to your phone every Friday.