Dorian Electra picks their favourite LGBTQ+ anthems | PopBuzz Meets
9 October 2020, 12:16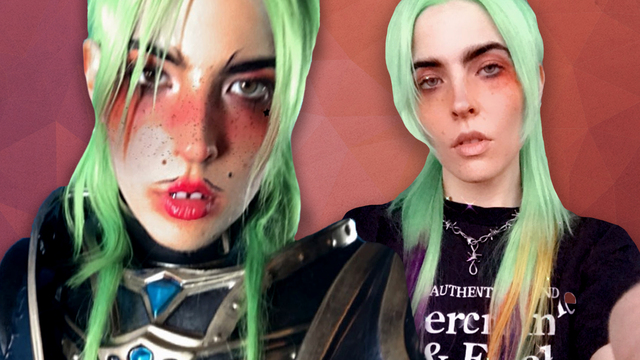 Dorian Electra's LGBTQ+ anthems playlist
Dorian Electra selects some of their favourite tracks by LGBTQ+ artists.
When we imagine what the future of pop music looks like, we think of Dorian Electra.
Dorian dropped their debut album, Flamboyant, to wide-spread critical acclaim last year. The album took social constructs of gender and lit them up in a blaze of autotune and synthesizers, with tracks like 'Flamboyant' and 'Career Boy' destined to become queer pop classics in years to come.
Dorian is following that with their new project, My Agenda, out October 16th. The project explores "a deeper, darker, and even more political side" from Dorian and features a motley crew of collaborators including Dylan Brady, Clarence Clarity and Sega Bodega.
Dorian also teamed up with former viral sensation turned queer pop star Rebecca Black for the single 'Edgelord', which comes with a video in which Dorian and Rebecca dress up as Joker and Harley Quinn. We have no choice but to stan.
Dorian Electra - Edgelord (feat. Rebecca Black) [Official Video]
As Dorian is one of the brightest stars on a new wave of gender and genre bending artists, we thought we'd ask them to curate a playlist of LGBTQ+ anthems to see what tracks were inspiring them in 2020.
Hit play on the video at the top of this page to see what Dorian had to say about Rina Sawayama, Lil Nas X and Quay Dash, and you can also subscribe to the playlist on the PopBuzz Spotify account on the link below.
Dorian Electra LGBTQ+ playlist tracklist:
1. Mood Killer feat. Fraxiom - 'Alien'
2. That Kid - 'Kiss Me Thru The Phone'
3. Sophie - 'Faceshopping'
4. Pussy Riot - '1312' 
5. CupcakKe - 'LGBT'
6. Quay Dash - 'Bossed Up' 
7. Rina Sawayama - 'Comme Des Garcons (Like The Boys)' [Pabllo Vittar x Brabo Remix] 
8. Alice Longyu Gao - 'Rich Bitch Juice (Laura Les Remix)'
9. Lil Nas X - 'Rodeo' 
10. Dorian Electra - 'Sorry Bro (I Love You)' [PUTOCHINOMARICON Remix]
Dorian Electra - My Agenda is out October 16th.