Jimbo hints that Priyanka should have lip synced instead of her on Canada's Drag Race | PopBuzz Meets
2 September 2020, 14:55 | Updated: 28 June 2021, 12:47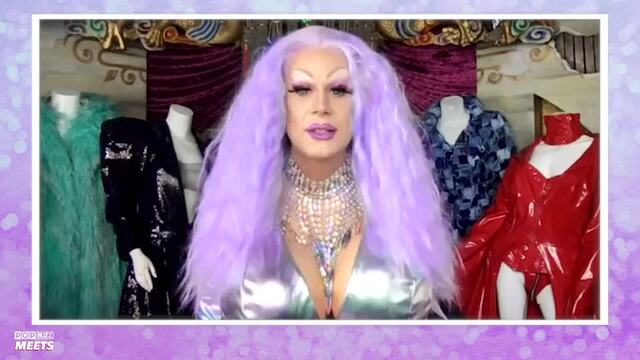 Jimbo Hints Priyanka Should Have Lip Synced Instead Of Her On Canada's Drag Race
Jimbo signs the Drag Race Yearbook.
From the moment she climbed to the top of that mountain in episode one and screamed into the blizzard like some sort of clownish dominatrix undergoing a very painful exorcism, Jimbo became a fan favourite on Canada's Drag Race.
And her memeable moments did not end there. From a winning performance in Snatch Game as Joan Rivers to her scathing put down of Rita Baga's wig, Jimbo stole the show even when she wasn't winning the challenges.
But all good things must come to an end. Jimbo's fans were devastated to watch her elimination from the competition last week, just a week before the final of the first ever Canada's Drag Race.
WATCH: Lemon reveals her read for Tynomi that they didn't air on Canada's Drag Race
We saw down with Jimbo to get her reaction to her shock exit (spoiler alert: she thinks that Priyanka should have been in the bottom two instead of her). Jimbo also gives her opinion on the recent controversy surrounding the judges and nominates her fellow queens in the Drag Race Yearbook.
Hit play on the video above to watch the interview with Jimbo and head back here next week for interviews with the winner of Canada's Drag Race and the two runners up.