WATCH: Pierce The Veil Reveal The Emotional Inspiration Behind "Circles"
23 June 2016, 12:29 | Updated: 8 May 2017, 17:09
Vic Fuentes talks about how last year's Paris attacks led him to write the band's current single.
Pierce The Veil have been steadily posting videos detailing the inspiration behind the tracks on current album "Misadventures" and it turns out that the current single "Circles" was inspired by the Paris terror attacks that took place last December.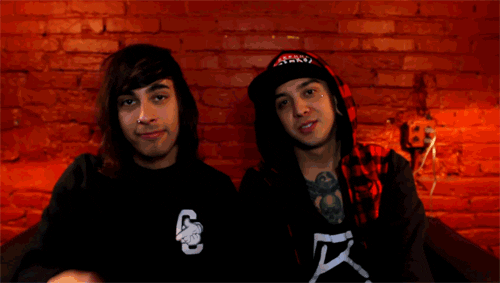 KISSTHEWRISTSS.TUMBLR.COM
The song tells the story of two people looking out for each other, running way from some kind of danger, the reasoning behind the song now giving the lyrics a new emotional depth.
The attacks at an Eagles Of Death Metal show at the Bataclan venue in the city left 89 gig attendees dead and many more injured.
Singer and lyricist Vic Fuentes told all about the reasoning behind the "Circles" lyrics, as reported by Blabbermouth:
I watched the Eagles Of Death Metal talk about what happened. They said a lot of people died trying to save their friends, and that just really affected me, thinking about these kids at a rock show trying to save their friends. And I realized that could have been our band or any of our friends' bands, and the whole situation really hit me hard.

Vic Fuentes
Pierce The Veil will return to the UK for a full tour this November with letlive. and Creeper as support.
Watch the full clip about the story behind "Circles" below: