Scarlett BoBo reveals which challenges she should have won on Canada's Drag Race | PopBuzz Meets
4 September 2020, 15:09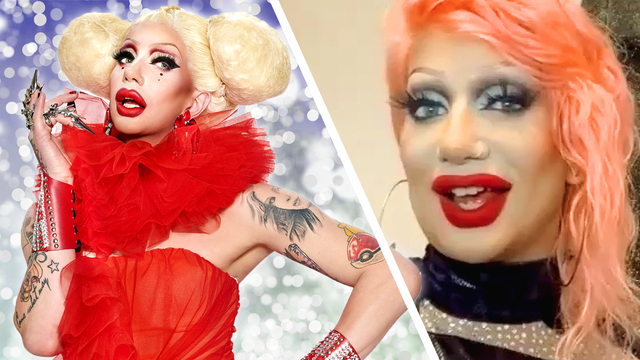 Scarlett BoBo reveals which challenges she should have won on Canada's Drag Race | PopBuzz Meets
Scarlett BoBo signs the Drag Race Yearbook.
Canada's Drag Race has been a light in the darkness during the hellfire that has been 2020. Without the Canadian queens giving us life every Thursday for the last 10 weeks, we honestly don't think we would've made it through. And that's especially true thanks to rock 'n' roll queen Scarlett BoBo.
Scarlett BoBo entered the finale with the best score card of all the queens, having never lip synced in the bottom two and winning her first challenge last week (her rivals Rita Baga and Priyanka won more challenges but had both been in the bottom two twice), so BoBo had it all to play for as she hit the runway for the last time yesterday evening (Sept 3).
***If for some reason you clicked on this article but haven't seen the final episode, do not read any further and come back when you have watched the sickening finale***
WATCH: Brooke Lynn Hytes takes on The Most Impossible Drag Race Quiz
Alas, it was not meant to be for BoBo. Priyanka snatched the crown to become the first ever Canada's Drag Race winner, but not before BoBo put in a stunning performance in an epic three-way lip sync. Had it been a lip sync for their lives, there's no doubt that BoBo would have sent the other girls packing.
We sat down with BoBo before the finale aired to talk her incredible final lip sync, the challenges she thinks she should have won, and picks her favourite looks from the season. That, and things get hella shady when BoBo nominates her fellow queens in the Drag Race Yearbook.
Hit play on the video at the top of this page to watch our interview with Scarlett BoBo and then head over to our YouTube channel to watch the rest of the series with all the Canada's Drag Race queens.