WATCH: The Vamps Play Us Their New Single...On A Kazoo!
25 October 2016, 15:53 | Updated: 8 May 2017, 17:09
Can the boys guess just what Brad is blowing on about?
The Vamps stopped by the PopBuzz studio to talk about their new single "All Night" so, of course, we had to get them to play it...on a kazoo.
Yep, we got Brad to test the rest of the boys on their music knowledge, running through tracks by Chainsmokers, Drake and more. There was even dancing!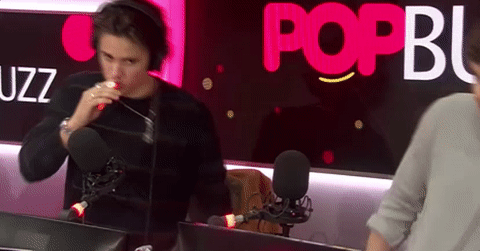 PopBuzz
Check it out in the video above.
Plus we chatted to the boys about celebrity first dates and those rumours that Brooklyn Beckham is on the new album.
Check out a tease of our chat below and listen to the whole thing on the PopBuzz Podcast.